Asus Zenfone 4 Selfie Review : A Budget Phone for Selfie Portrait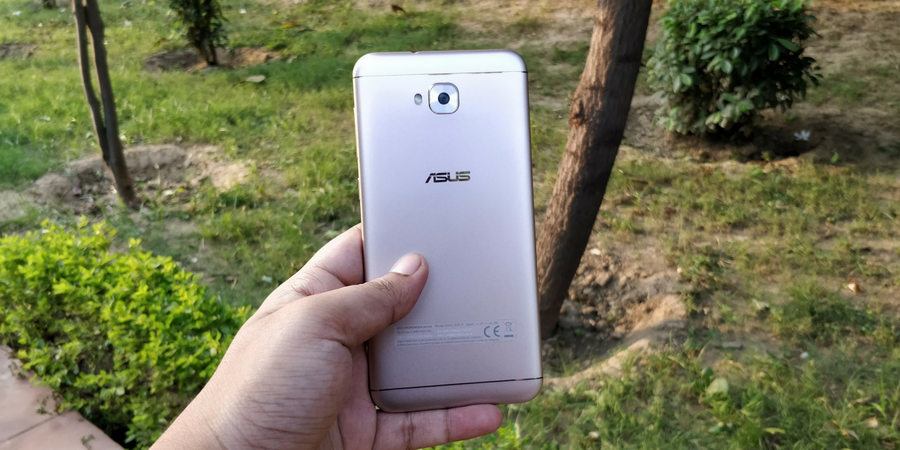 Advertisement
A Few days back, Asus launched its Zenfone 4 selfie series in India with three different selfie-focused smartphones. Asus Zenfone 4 Selfie ZB553KL is the cheapest member of this series priced at Rs 9999. If you are thinking to buy, here is our review of Asus Zenfone 4 Selfie ZB553KL to help you in deciding whether you should go with it or not.
Asus ZenFone 4 Selfie ZB553KL Review
Asus Zenfone 4 Selfie ZB553KL looks to have a metallic body but it is plastic with metal finish. This is the reason the weighs just 144 grams. It also lacks the protection on display, that is a disappointment.
Above the display, it has 13 MP front camera and front flash. It has three non-backlit keys below the display. The volume rocker and power button are on the right and SIM card try slot is at the left. This tray has two nano SIM and one microSD card slot. It has headphone jack at the top. The base side has micro USB and speaker. The rear panel has 13 MP camera with LED flash.
The phone looks good and feels nice. Edges have a slight curve at the back for good grip.
The phone has a 5.5-inch 720 HD IPS display. The display is good and offers nice viewing angles. It also has good outdoor performance. So, Video and gaming are good on this phone. You also have few display settings including a Blue light filter to help you in the night.
Lack of any screen protection is a drawback. So, you need to buy a good back cover and tempered glass to keep this phone safe.
The phone runs on ZEN UI 4.0 based on Android Lollipop. The company has already promised the Oreo update. Unlike previous ZEN UI versions, this time you have very less bloatware and lighter experience. You can themes, wallpapers and options for more customization.
Zen UI comes with several interesting features including options to create a clone of apps that do not allow multiple accounts. You also get SOS feature to help you when needed.
The phone is powered by 1.4 GHz Octa-core Qualcomm Snapdragon 430 MSM8937 with 3GB RAM. For this price, this setup is good and offers nice performance. During my testing, I never felt any kind of lag and it offers good multitasking. It also has Adreno 505 GPU. Gaming performance on this phone is also very good at this price. If you are a pro gamer who spend hours in gaming, then you may feel heating at the back. But casual gamers will see no issues.
In case you are interested in knowing the benchmarks, here are the screenshots.
The phone comes with 32GB of storage and you have the option to expand the storage up to 2TB via dedicated microSD card slot. Having dedicated card slot gives this phone an extra advantage over its competitors. You will also get free 100 GB of storage on Google Drive for one year.
The camera is the most notable thing in this price. The phone comes for just Rs. 10,000. So, expecting too much from this camera will not be fair. Still, this camera performs really well. The phone has 13 megapixels rear camera with dual LED flash and f/2.0 aperture. At the front, it has 13 MP camera with f/2.0 aperture and front LED flash. With PixelMaster tech, this camera performs well. You also have several camera modes including Pro Mode, Panorama, Super Resolution, Portrait and more.
As the phone is primarily for a selfie, I will talk about front camera first. This phone captures good selfies. In normal mode, this camera captures good details. You also have beauty mode that works well. Most notable thing is the portrait mode that uses software to blur the background. As the portrait is purely using software processing, corners are not as sharp. It still looks good. For low-light selfie, you have front flash. So, you can also capture a good selfie. The awesome thing is that beauty mode still works well in low-light.
The rear camera also performs well but it could be better. Shots lack details. The HDR mode also didn't work as per expectation. It couldn't add much difference in shots. This camera also has an option for a portrait. It captures a good shot. Like always, its manual mode works awesome. So, you can even try macro photography.
Both cameras can record 1080p videos and recording works well. Thanks to the presence of 3-axis EIS, videos are less shaky. It also avoids noise to get clear audio while video recording.
Like Zenfone Live, it also supports smart beautification in videos and live streams. So, you can be beautiful in live videos on YouTube of Instagram and video calls on WhatsApp and Messenger as well. This is the feature that gives this phone an advantage over its competitors.
The phone also has a fingerprint sensor located on the physical home button. It works fine but it is not as fast. I felt that the time was due to UI transition effect and it could be improved with software updates.
The bottom firing speaker is loud and clear. During gaming and video watching, I was satisfied with its loudness and I never felt like using earphones for clear audio. It also offers good audio on earphones.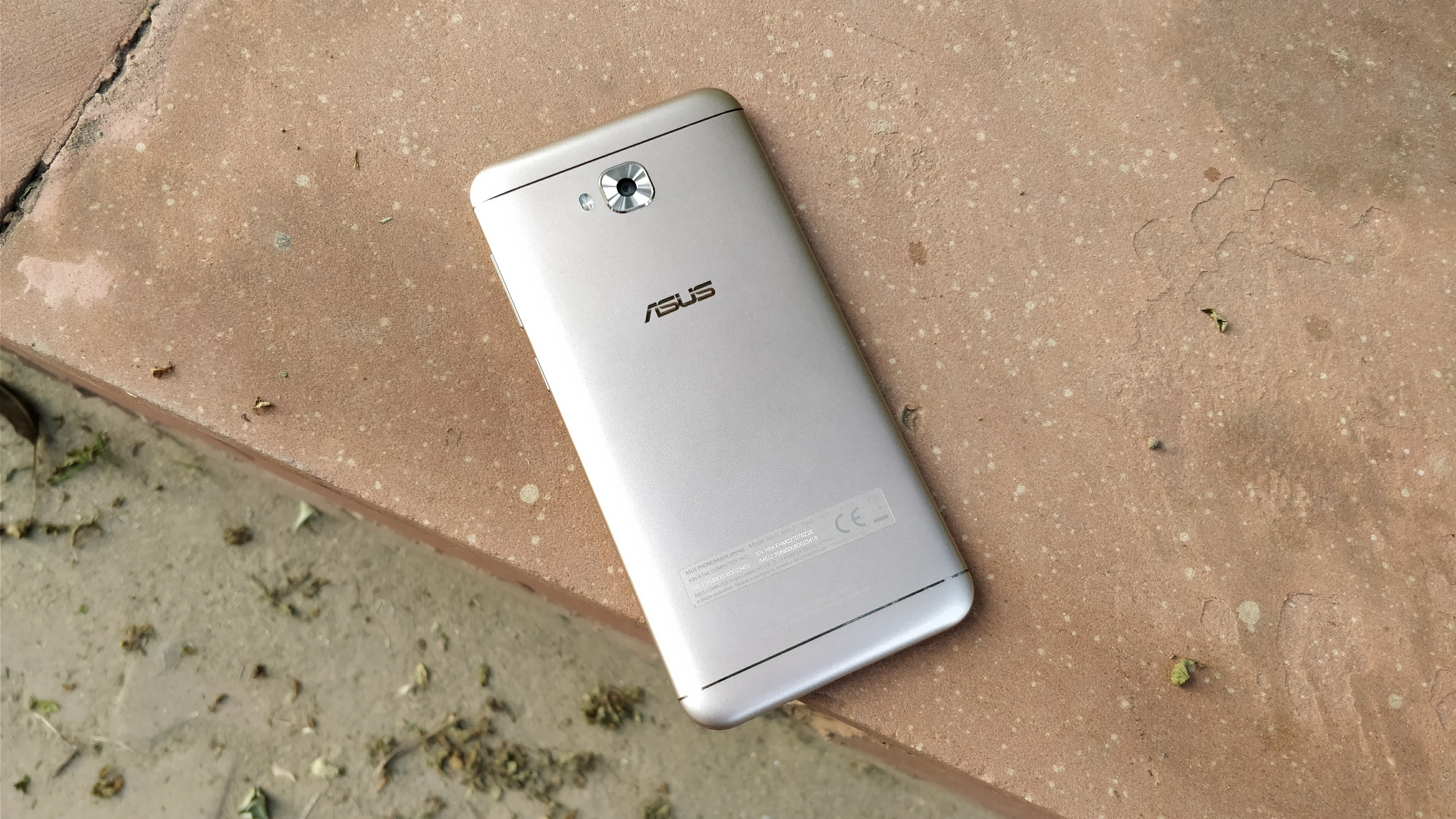 The phone comes with 4G with VoLTE, Wi-Fi 802.11, b/g/n, Bluetooth 4.1, GPS with A-GPS and micro USB. These options work fine and I didn't see any issue here. Reliance Jio also works fine.
It packs 3000 mAh battery and it drains quickly. You can get around 14-16 hours of the back with normal usage. If you are a power user, it will last lesser and you will have to charge it twice a day. If you play games for a longer time, this battery drains even quicker. If you just use it for normal social media usage and selfie shots, it will above average. The battery also takes time in charging and it takes over 2 hours in fully charging this phone.
Final Words
Previous Zenfone 3 series was also very good but couldn't compete due to its price. This time, Asus has gone really well in terms of pricing. For just Rs. 10000, this phone makes a good deal. It has awesome camera setup and I liked the selfie portrait concept. Even if they are doing the portrait thing with a single camera using software processing, it is working fine. The battery is only let down but only if you are a power user.
What do you guys think about Zenfone 3 Selfie? Let us know your views in the comments.
Asus Zenfone 4 Selfie
"Asus Zenfone 4 Selfie is the phone that brings good selfie camera in budget segment and you can even capture awesome selfie portraits. "
The Good
Good Display
Nice Camera
Dedicated MicroSD card slot
Breakdown
Design 70%

Display 75%

Performacne 80%

Camera 80%

Gaming 75%

Battery 65%

Value for money 75%