How To Perform Reverse Image Search On iPhone
December 5, 2022

in

Guide
Google has been offering a reverse image search feature for a long time. This feature lets you search by image to find out where the image has been used on the web or find similar images. This option is mailable on Google Image search for the desktop. You can upload an image and perform a reverse image search. If you open Google image search on a mobile device, you won't see the search by image option. But what if you want to perform reverse image search on your iPhone or iPad? In this article, I will tell you how you can perform a reverse image search on iPhone or iPad.
Reverse Image Search On iPhone
here are two different ways to perform a reverse image search on iPhone.
1. Reverse image search on the browser
You can perform Google's search by image feature on any of your browsers. Open the Google images on your browser. It won't show you the search by image option. Now you need to request a desktop site. For requesting a desktop site on Safari, tap on the font icon at the left side of the address bar and select Request Desktop Website. It will reload the web page and you will now see the Search By Image icon on Google Image search.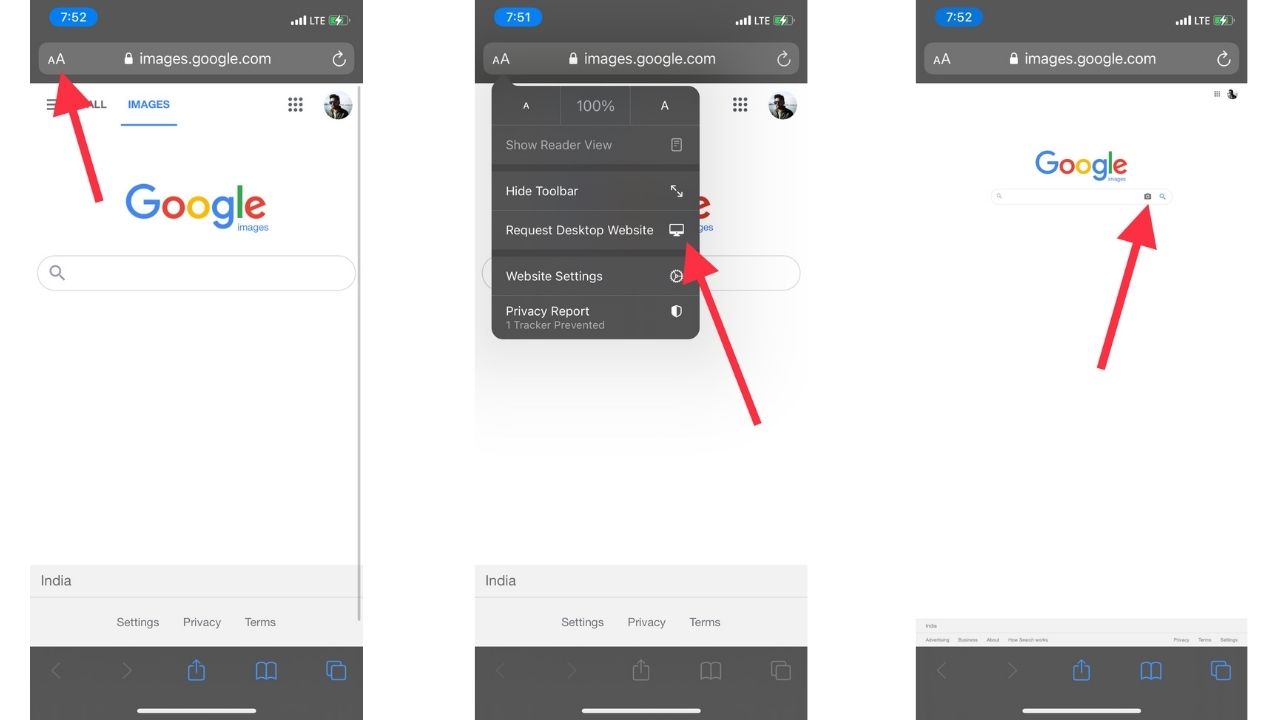 Now when you have a reverse image search icon, tap on it and select the tab "Upload an image." It will ask you to upload a photo. Select Photo library if you want to upload a photo from your phone's camera roll. you can select Take Photo or video if you want to capture a photo to upload.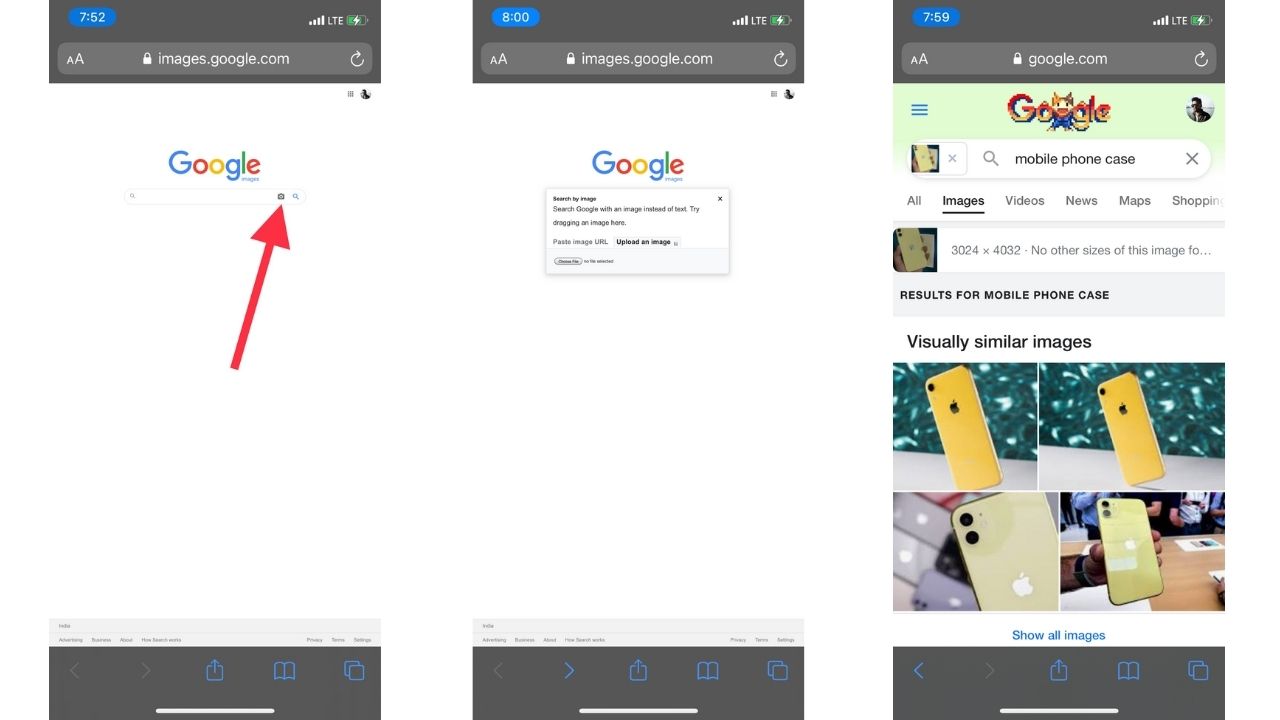 It will perform a reverse image search.
Similarly, you can also request the desktop site of Google Images on Chrome to get the reverse image search option.
2. Use third-party apps
Reversee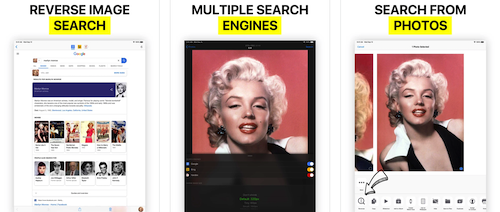 If you will be regularly using reverse image search, you can download Reversee app. This app makes it easy to perform Google's reverse image search on your phone. If you purchase a Pro subscription, you can change the search engine to Bing or yonder. You can select any image saved in your iPhone's camera roll and then search by the image. The app also includes an editor that lets you crop or rotates the photo if required.
TinEye
TinEye is an interesting website that claims to offer TinEye. It uses advanced image identification to perform reverse image searches. The company claims to be an expert in neural networks and machine learning. So, you can easily find where the image appears online. You can either upload the image or enter the image URL. Then click the search button to perform reverse image search. This tool works in a browser and can be used on PC and mobile platforms. The service was launched back in 2008 and has already crawled around 60 billion images to create a massive image database.
Wrap Up
Now you know how to search by images on your iPhone. You can either use the desktop site of Google images or a dedicated mobile app. TinyEye is also an impressive service. These methods will work on Android and web platforms. So, you can easily perform a reverse image search to find out similar images or origin of the image.