Change facial expressions in a Photo with this online tool by AILab Tools
Photography is a powerful medium that allows us to capture fleeting moments and help us keep our memories for a lifetime. However, there are occasions when we wish to change the facial expressions of subjects in our photos to better convey emotions. What if you don't like the facial expression of yourself on a photo and wish to change it? Professional photo editors can achieve this result by using advanced photo editing software such as Adobe Photoshop and GIMP. Now when AI tools are helping us with different things, we can also use AI to change facial expressions in photos. AI facial expression change tools leverage advanced machine learning techniques and computer vision algorithms to modify facial expressions in photos. These tools are trained on a large dataset of images collected from various sources. These tools use Generative Adversarial Networks and Variational Autoencoders to understand current facial expressions in a photo and then change the expressions without distorting photos.
I recently tested the Facial Expression Changer tool by AILabTools and found it impressive. In this detailed blog post, I will tell you how to use this AI tool to change facial expressions in photos.
Open AI Image Editor and create a free account. You can also signup using your existing Google account for quick signup. Once logged in, upload the photo you want to edit. Once the upload is finished, go to the AI Portrait section by clicking the option on the left side.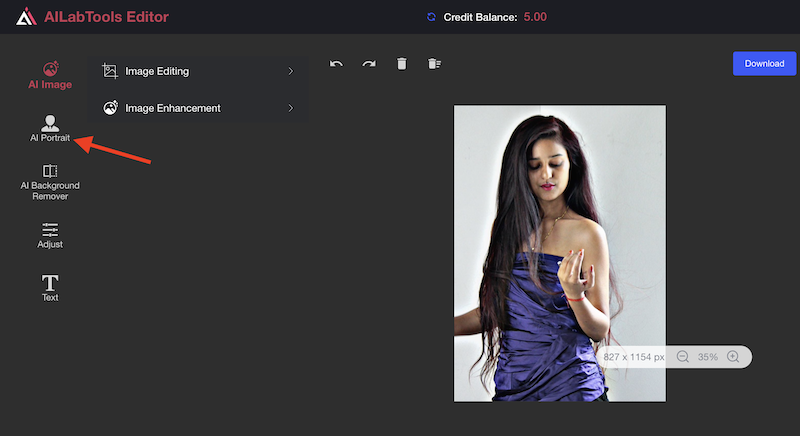 Now you see several options for Face Attributes. For changing Facial expressions, scroll down in the Face Attributes options, until you see the "Change Facial Expressions" section.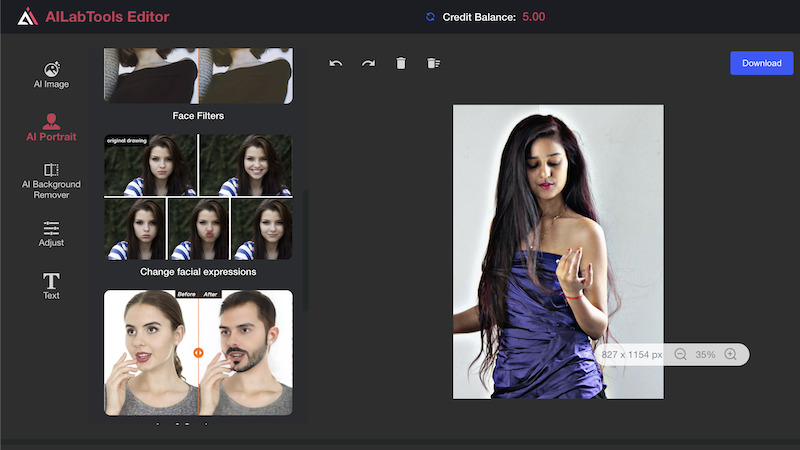 The photo editing tool offers 5 different expressions: Big Smile, Pout, Unhappy, Smile, Open Eyes. I tried all these expressions and found impressive results.
See the photo added below. I have attached the original photo along with edited photos with Big Smile, Smile, And Pout. The edited versions of the photo also look really natural.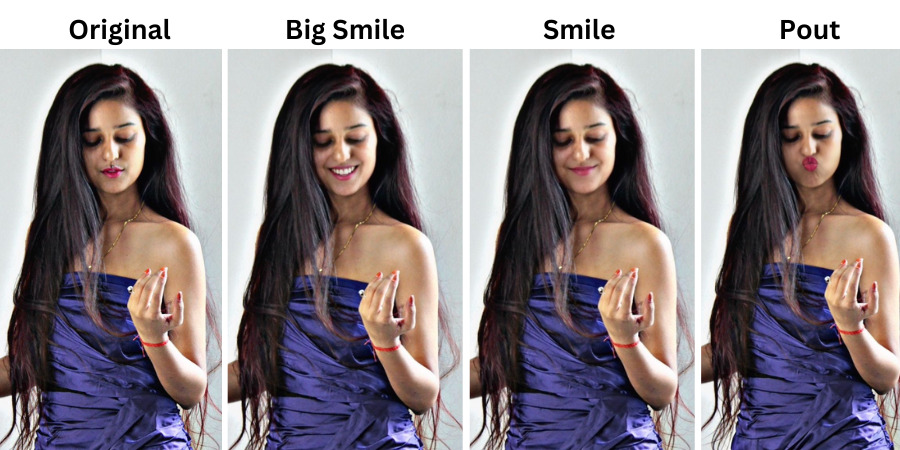 This tool also provides options to enhance photos by using filters. But another notable feature that caught my attention was the hairstyle changer. You can also change hairstyle in a photo. There are 5 different hairstyles including Bangs, Long Hair, Bangs with long hair, Increase in the number of hair, and Straight Hair.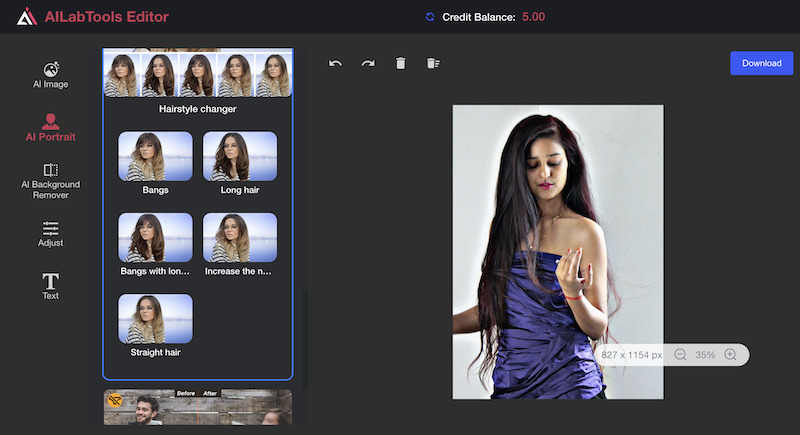 This option also works well. See some of the sample photos below.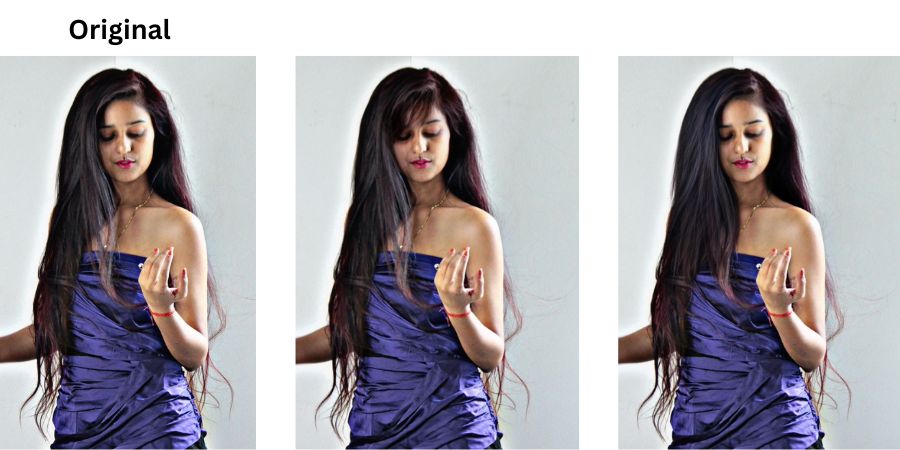 I really found this tool worth sharing.
Although the tool may not produce good results all the time. It all depends on the quality of the photo you are uploading and the visibility of the face in the photo. You should try this tool in different photos to see how it works for you.