Jabra launches Evolve2 Buds for professionals
Jabra has today launched its latest TWS Jabra Evolve2 Buds in its Evolve series. Evolve2 Buds have been designed for professionals and premise to help in boosting concentration and improve collaboration. These buds are also certified for leading virtual meeting platforms.
Jabra Evolve2 Buds are mainly for professionals who are working from home or from a hybrid working environment. So, buds have been tuned for virtual meetings. Buds are certified for apps like Google Meet, Microsoft Teams, and Zoom. It also comes with a professional-grade USB adapter for connecting buds to your PC.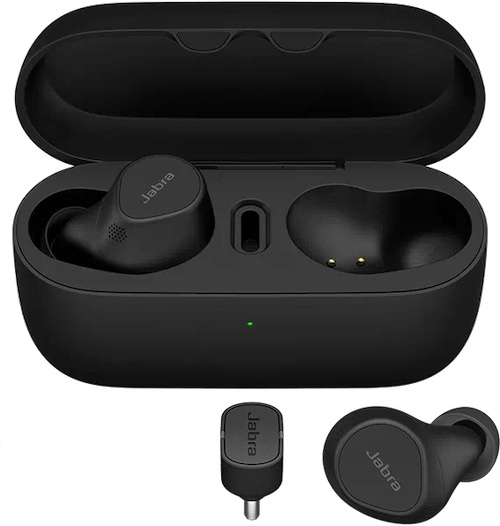 Buds pack 6 mm drivers for good audio. Jabra Evolve2 Buds also feature adjustable Active Noise Cancellation that lets users personalize the ANC to their listening preferences. It also uses four microphones, bone conduction sensors, and advanced algorithms to block out surrounding noise as possible for a clear calling experience.
Jabra Evolve2 Buds also supports multipoint connection and can be connected with two devices at a time. So, you can connect it to your laptop and phone at the same time.
Another good thing is that you can also use one bud while the other charges in the case. In this way, you can extend battery life. Buds offer up to 5 hours of talk time and up to 33 hours with the surging case. Buds come with a Qi-certified case. There's also a Type-C port for charging the case. Just 5 minutes of charging can offer up to 1 hour of music listening.
Jabra Evolve2 Buds are priced at Rs. 39122 and will be available from all Jabra authorized resellers.