Instagram gets templates and new tools for reels
Meta has added templates and new tools to make it easier to create Reels. Templates make it easier to create Reels with preloaded audio and video effects. You just need to add your photos and videos. The company has also added new tools including Remix layouts with green screen, split screen, or picture-in-picture reaction.
Instagram already lets users select templates from other users. Now the company has added a template collection to choose from for Reels. You can see all the templates by tapping on the camera icon in the Reels tab. Then you can either record a video or add your own photos or videos.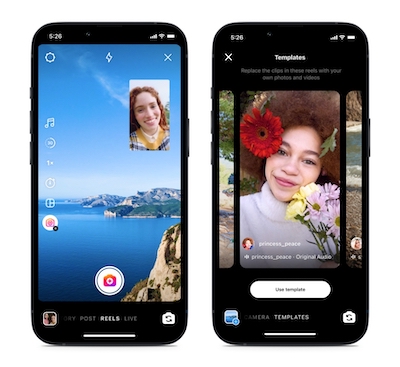 The Dual feature on Reels lets users record content and their reactions at the same time. It will use both rear and front cameras at the same time to record content and then share it on Instagram.
Instagram now also lets users create Remix with Photos. Users can also choose between a green screen, horizontal or vertical split-screen, or a picture-in-picture reaction view.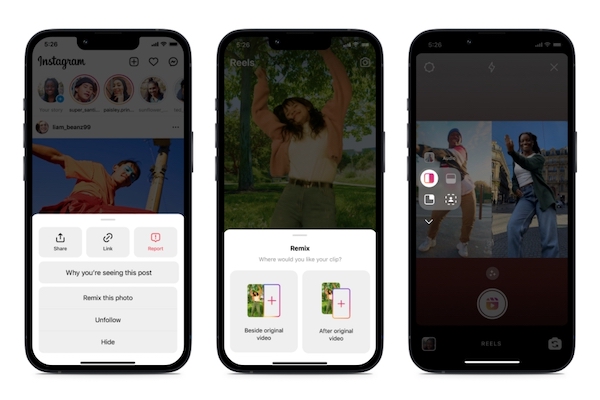 The company has also confirmed that new video posts will now be shared as reels if the video is shorter than 15 minutes. Instagram will also consolidate Video and Reels tab to make a single place for video content on your profile.