Telegram is getting custom notification tone, custom mute durations, and more
Telegram has announced several new and interesting features for the improved messaging expereince. New features include custom notification sounds, custom mute durations, a new auto-delete menu in profiles, replies in forwarded messages, web integration for BOTs, improved message translations on iOS, improved Picture-in-Picture on Android, and more.
The latest Telegram update lets users use any sound as a notification tone. So, you can use any short audio clip, voice message, meme sound, or any other audio file. The audio should be under 5 seconds and up to 300 KB in size.
The company has also added Custom Mute Duration to give users more control. Previously, users could select from the default eight hours or two days. Now you can select any custom duration you want.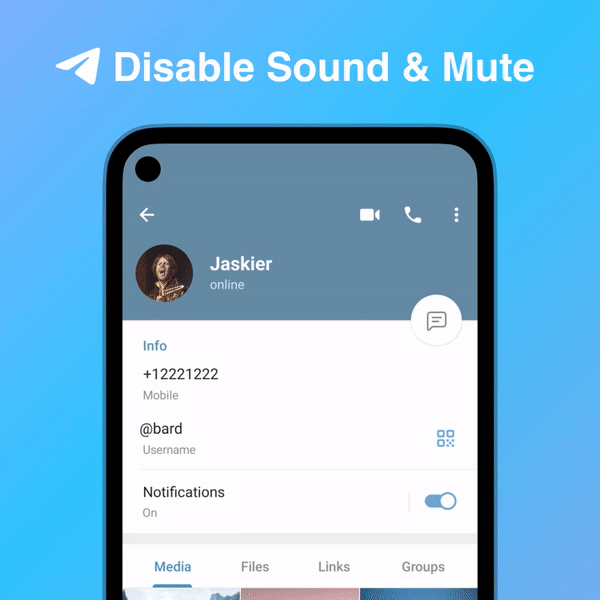 The app is also getting a new Auto-Delete Menu that lets you set flexible timer settings for auto-delete any chat. This option lets you make your Telegram conversations more confidential or less cluttered.
The app now also includes reply previews in messages forwarded to other chats. It also gives users an option to hide the sender's name or media captions. The in-app translation feature on iOS and Picture-in-Picture on Android are also getting improvements.
Telegram already supports bots for performing several things on the app. Now the company is taking it a step forward. Telegram now gives bot developers the tools to create infinitely flexible interfaces with JavaScript. The company claims that this addition can make Telegram bots replace any website. Telegram bots can also handle tasks like chat management.
The app is also getting new animations for an improved user experience.