Xiaomi launches MIUI 13 in India
Today Xiaomi launched MIUI 13 in India at an online event. MIUI 13 comes with improved performance, better battery life, faster background efficiency, and more. MIUI 13 was launched in China last year in December.
Xiaomi claims that MIUI 13 features optimized file storage that offers up to 60% better efficiency with liquid storage. It also extends the overall battery life by up to 10%. The RAM optimization analyses how apps are using memory and closes inactive processes to free RAM. It helps in improving background process efficiency by up to 40 percent. The Focused Algorithms dynamically allocate system resources based on usage scenarios.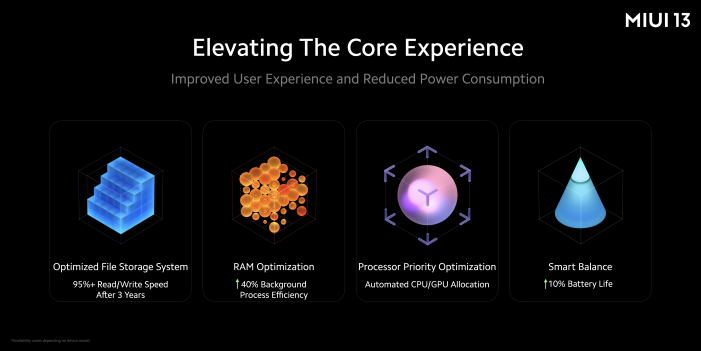 MIUI 13 also brings an upgraded interface. Now it supports widgets. The new sidebar offers access to all your favorite apps in floating windows with just a swipe. You can customize the sidebar to add up to 10 apps you use frequently.
The company has also added several new wallpapers in partnership with Beauty of Science.
List of devices getting MIUI 13 update in India in Q1 2022:
Xiaomi claims that the update will reach all supported devices in the first quarter of 2022.