WhatsApp to soon bring Android to iOS chat migration tool
Back in April 2021, WhatsApp was confirmed to bring chat migration between Android and iOS. Now the company is ready to launch the Android to iOS chat migration tool soon. Popular WhatsApp features leak website WABetaInfo has shared some screenshots of the upcoming feature that lets users migrate chats from Android to iOS.
Before starting the migration process, the app will ask for permission. It will also require the Move to iOS app to migrate your chat history. For now, the feature was found in WhatsApp beta for iOS 22.2.74.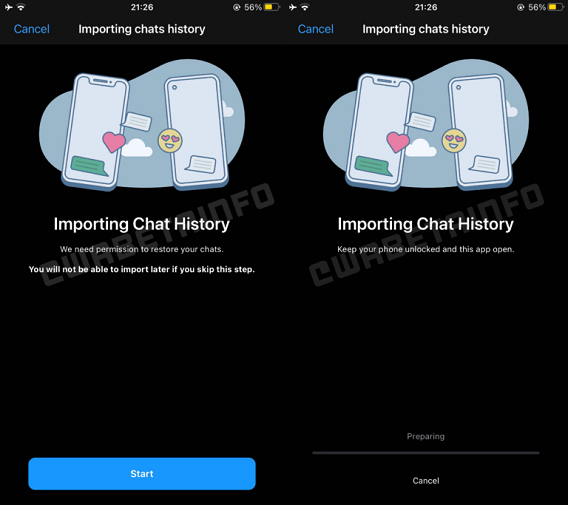 We still have no details of when the feature will be available in the stable release.
It is worth noting that users can already migrate chat history from iOS to Samsung Devices. WhatsApp and Google have also enabled the support to move chat history from uOIS to Pixel phones. Other Android 12 devices will also get this feature soon.
WABetaInfo also reported that the company is working on bringing a two-step verification feature on Desktop and Web clients. You can set a 6 digit pin for Two-step verification. This will be asked when trying to access web or desktop clients. The app will ask you to enter your pin when registering for WhatsApp again. This will prevent users from SIM swapping.
This feature is also not yet available and will be added to stable release in the near future.