Qualcomm announces Snapdragon G3x Gen 1 Gaming Platform
December 2, 2021

in

Games
Along with Snapdragon 8cx Gen 3, 7c+ Gen 3 PC Platforms, Qualcomm also announced Snapdragon G3x Gen 1 gaming platform for handheld gaming devices. This chipset boasts to unite all of the Snapdragon Elite Gaming technologies into one product.
Snapdragon G3x Gen 1 gaming platform features Kryo CPU and Adreno GPU. It promises to offer a 144 fps gaming experience and 10-bit HDR graphics. The device will let you stream your favorite PC consoles and Android games from more places.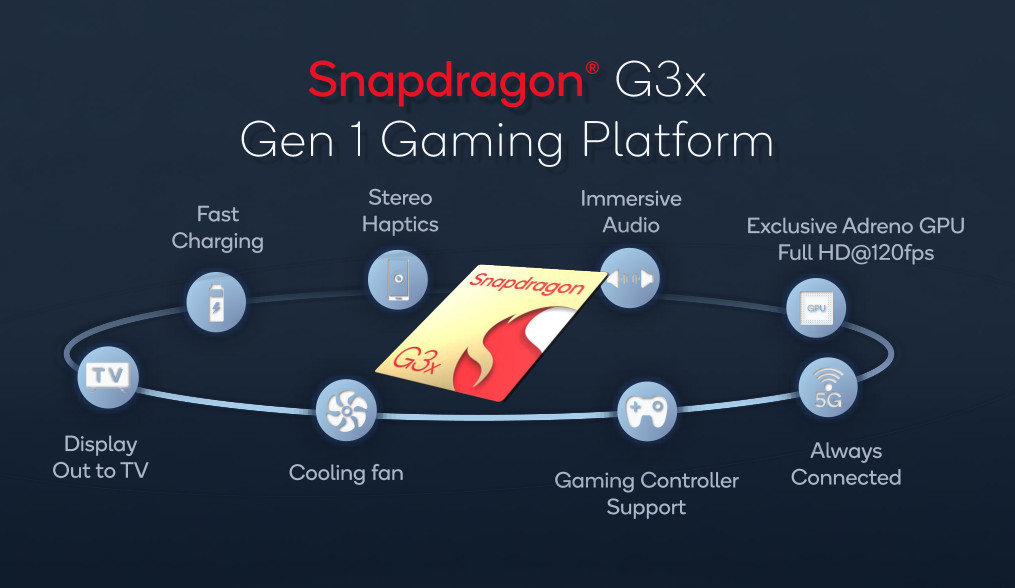 The device powered by SnapdragonG3x Gen 1 gaming platform also supports external monitors and televisions up to 4K resolution at 144fps.
The platform also supports several connectivity options include Wi-Fi 6, 6E, and also 5G sub-6 GHz, and mmWave for faster speeds. The chip also enables Snapdragon Sound support that offers reduced latency when paired with compatible Snapdragon Sound-enabled earbuds. It also offers an option to connect to an XR viewer through a USB-C port. You can also use a USB-C port to connect your device with a 4K TV and play games at up to 144 FPS.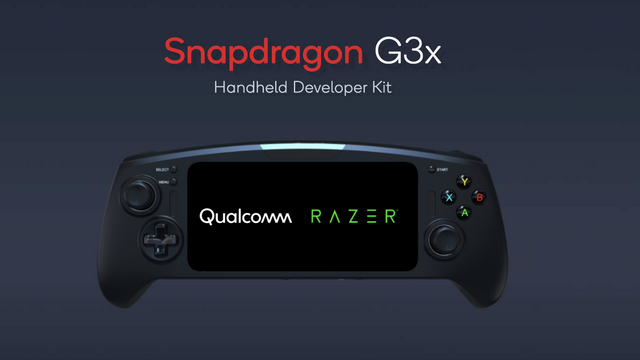 Qualcomm has also partnered with Razer to showcase this gaming platform. Razer has built the first Snapdragon G3x Handheld Gaming Developer Kit.
The developer kit unit features a 6.55-inch OLED FHD+ 120Hz display with 10-bit HDR support. It also offers mmWave 5G, Wi-Fi 6E, and Bluetooth 5.2 connectivity. The device also has a 5MP webcam that records 1080p footage at 60 FPS and dual mics for streaming. The unit also has 4-way speakers and controller mapping. You also get DisplayPort-supported USB-C port for connecting XR accessories. It packs a 6,000mAh battery that supports fast charging.