Qualcomm announces Snapdragon 8cx Gen 3 and 7c+ Gen 3 platforms for laptops
Qualcomm has confirmed that the company is working on ARM-based chips for Windows and Chromebook. It has announced two platforms Snapdragon 8cx Gen 3 and 7c+ Gen 3 for laptops.
Snapdragon 8cx Gen 3 is the first 5nm PC platform and is designed for ultra-slim and fanless laptops. This new chip aims to offer improved Kryo CPU performance and better power efficiency. Qualcomm claims that the new chipsets can deliver up to 85 percent improved performance as compared to predecessors.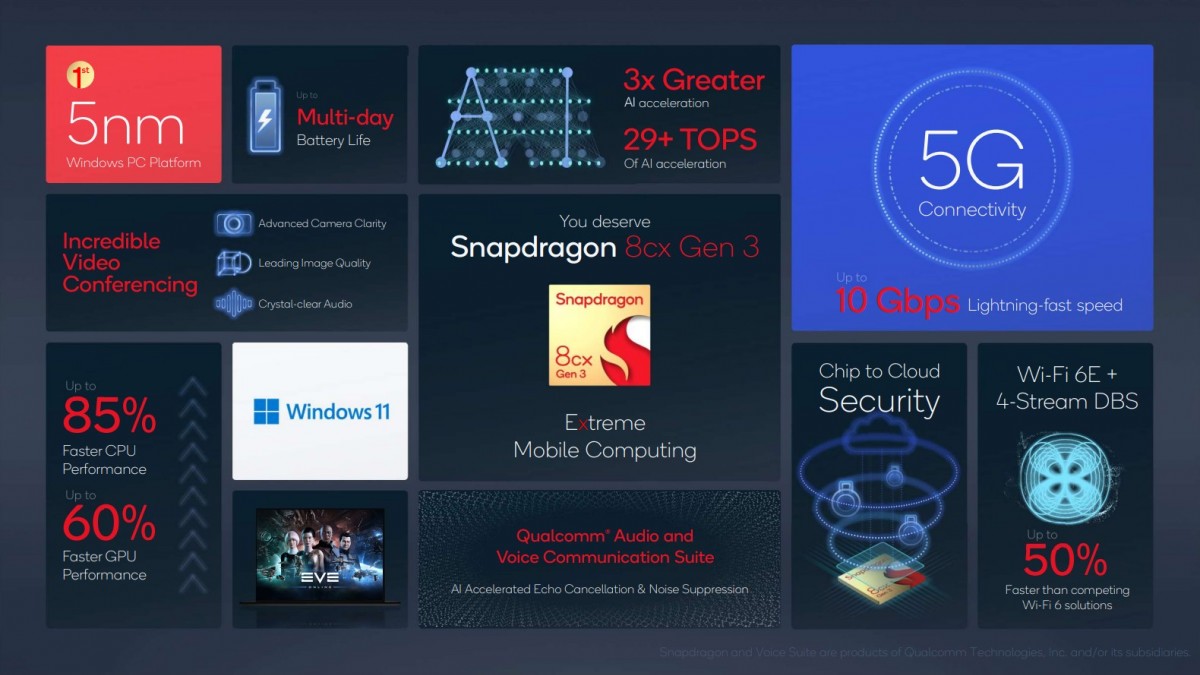 The company also talked about GPU performance. There will be up to 60 percent improved performance over previous-generation chips in GPU-intensive tasks. It claims that users will be able to play games in Full HD at up to 120 fps.
The platform is also said to offer multi-day battery life, 5G, WiFi 6/6E, 4K HDR camera quality, up to 4 different cameras, improved audio, and an upgraded camera. This chipset will also take advantage of 29+ TOPS of AI acceleration. This could boost tasks like face detection and background blur on calls.
Snapdragon 7c+ Gen 3 will be for entry-level PCs and Chromebooks. This platform will include support for 5G, Wi-Fi 6, and 6E. The company claims that this 6nm platform will deliver up to 40 percent improved CPU performance and up to 35 percent improved graphics performance over the predecessor. The NPU offers 6.5 TOPS, that's a minor improvement. This new chip also comes with improvements Qualcomm achieved in audio and security.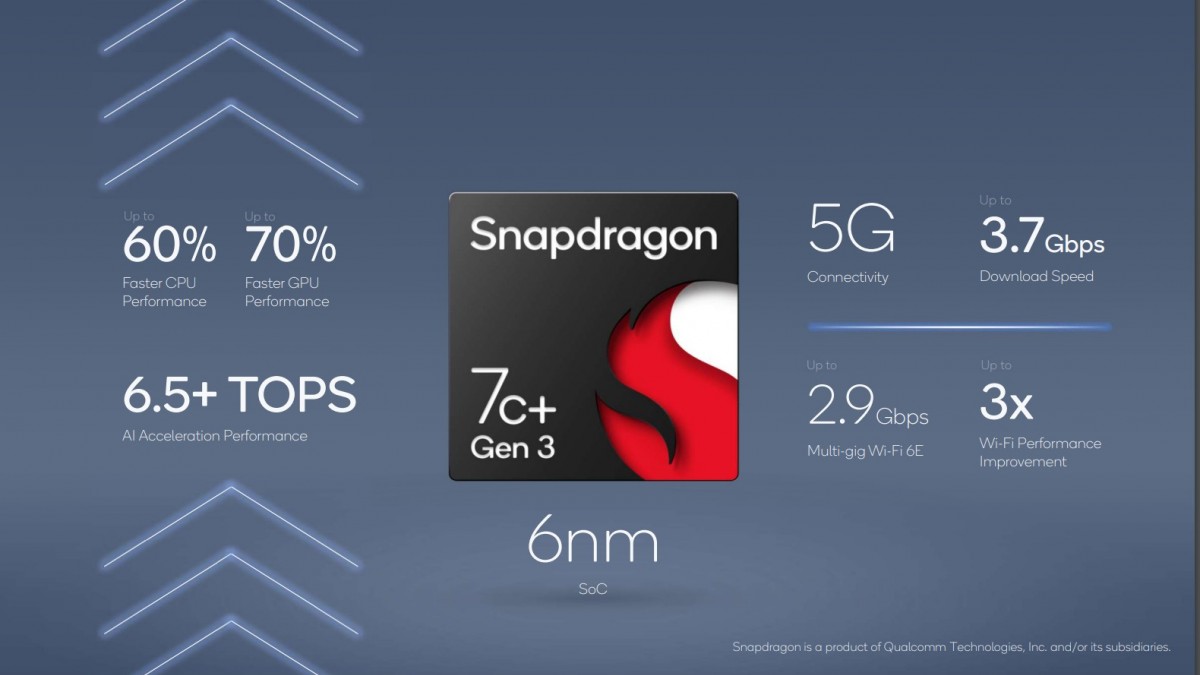 Qualcomm claims that laptops powered by Snapdragon 8cx Gen 3 and 7c+ Gen 3 chipsets are expected to debut in the first half of 2022.