Google announces Android 12 Go Edition
Today Google has announced the Android 12 Go Edition, the newest OS for cheap and low-end devices. The new OS aims to offer a faster experience and more control over privacy.
Google claims that apps on the Android 12 Go edition will launch up to 30% faster and will have smoother animation. So, apps will instantly open. Check the comparison of apps open in Android 12 Go Edition vs Android 11 Go edition.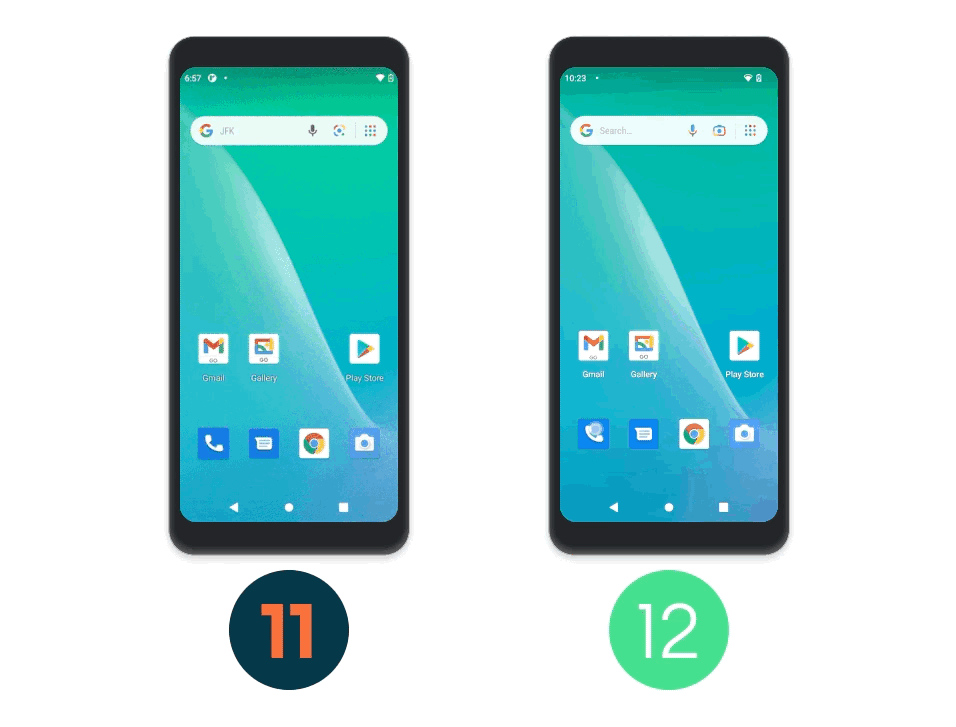 Android Go edition was initially launched back in 201 with an aim to offer a good experience on affordable entry-level phones. Google claims that there are over 200 million people who actively use Android Go edition phones.
The newest OS also focuses on saving battery life. It will hibernate apps that have not been used for extended periods of time. It will be helpful in devices with limited storage. Files Go app now allows you to recover files within 30 days.
You can now share apps directly with nearby devices using Nearby Share and Google Play.
Google also made profiles available directly on the lock screen. So, you can quickly switch to a guest profile before sharing your devices to any person. Google has also added several privacy controls. The new privacy dashboard will give you an idea of permissions granted to an app. You can easily revoke permissions if needed.
Android 12 Go Edition devices will hit the market in 2022.