WhatsApp web now lets you create your own stickers
WhatsApp web has received an interesting update and now it lets you Creete your own stickers using any of the image stored on your system.
To access this feature, click on the attachments icon on any conversation and select Sticker.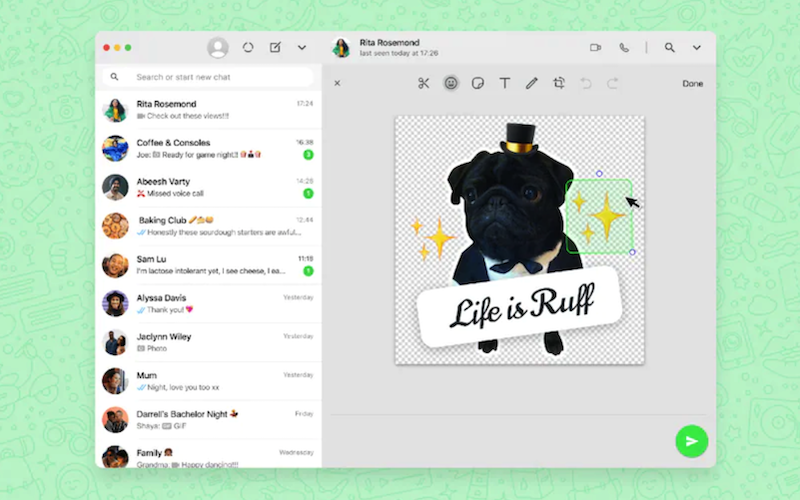 Then it asks to pock an image fro your system. You also get some editing options like cut, add sticker, add text, add emoji and crop. After this, you can share your creation as a sticker in the conversation.
Stickers have been the part of WhatsApp for a long time but now you are getting the ability to create your own custom stickers. There are several third-party apps available for both Android and iOS that let you create your own Stickers. Now there is an official version from the WhatsApp. For now, the option to create Stickers is only available on WhatsApp web. We can expect the same feature on WhatsApp's desktop software soon.