Cryptocurrency Omicron surged after WHO named the new COVID-19 variant "Omicron"
Recently, a new COVID-19 variant was found in South Africa, and World Health Organisation (WHO) has called it "omicron." After this incident, Ethereum-based cryptocurrency "Omicron' surged by 945 percent in its value over the weekend. This surge was recorded at a time when the overall crypto market was down.
This surprising price spike is another example that shows how Crypto is highly volatile.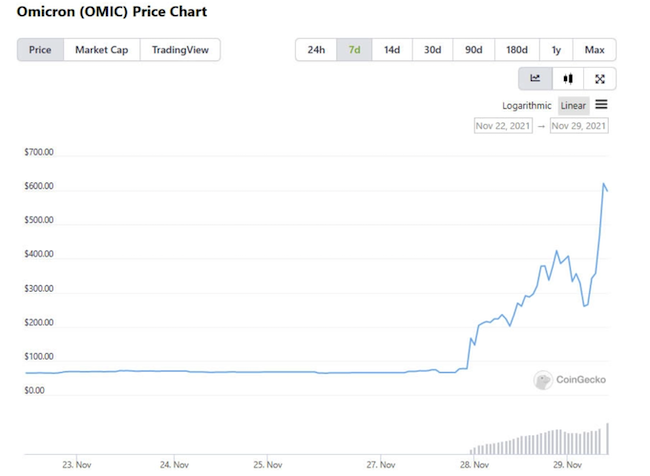 Omicron is a new crypto token that came into existence earlier in November. We could find no other reason why the value of this token surged recently. Currently, Omicron crypto token is trading at $627.88. On November 26, it was traded at around $68.
The total supply of Omicron tokens is currently 2,430, which is worth $1.4 million. It is being traded on SushiSwap, which is a decentralized exchange. The total supply of this crypto token is capped at 1,000,000. So, the majority of tokens are still to be mined.