Microsoft overtakes Apple to become the world's most valuable company
Software giant Microsoft is now the world's most valuable company with a market capitalization of $2.426 trillion. The company has surpassed Apple after shares jumped 4.2% to end at a record $323.17. Apple's share also fell down by 3.5 percent taking its market cap to $2.41 trillion.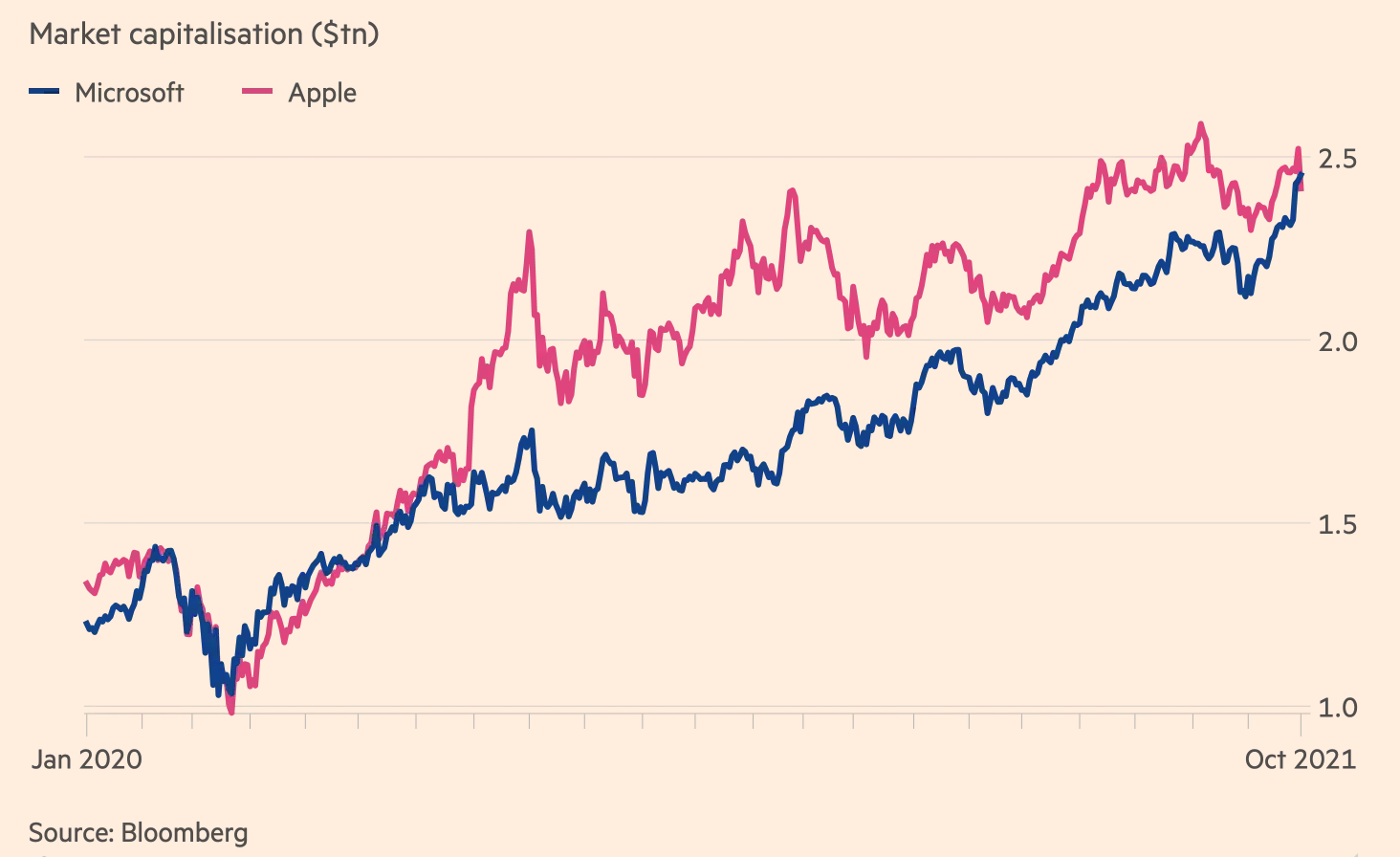 Apple and Microsoft both had a good quarter but Apple missed earnings expectations. Even if iPhone sales went up, it fell short of analyst expectations. Microsoft beat revenue expectations and recorded 22% year-over-year growth. It is the fastest growth the company recorded since 2018.
Microsoft last surpassed Apple in market capitalization back in 2020. Apple first overtook Microsoft back in 2010 and retained its position until 2018. In 2021, Microsoft saw strong growth due to the high demand for its cloud-based services. Stocks of Microsoft rallied 45% this year.
Apple is expected to surpass Microsoft again in a few days. Apple has managed the supply chain issue well and its iPhone 13 series is dun well. Older iPhone models are also driving sales in emerging markets including India.