Xiaomi overtook Apple to become the top wearable brand in Q2 2021
Recently, Xiaomi became the top smartphone brand for the first time surpassing Samsung and Apple. Now the company has managed to beat Apple in the wearable segment. As per the data published by Canalys, Xiaomi tops the wearable segment beating Apple in Q2 2021.
Xiaomi secured a 19.6% market share as compared to Apple with a 19.3% market share. Huawei's downfall helped Xiaomi a lot. Xiaomi sold around million wearable bands. Apple sold 7.9 million units of smartwatches and Huawei remains at third place by selling 3.7 million units of wearables.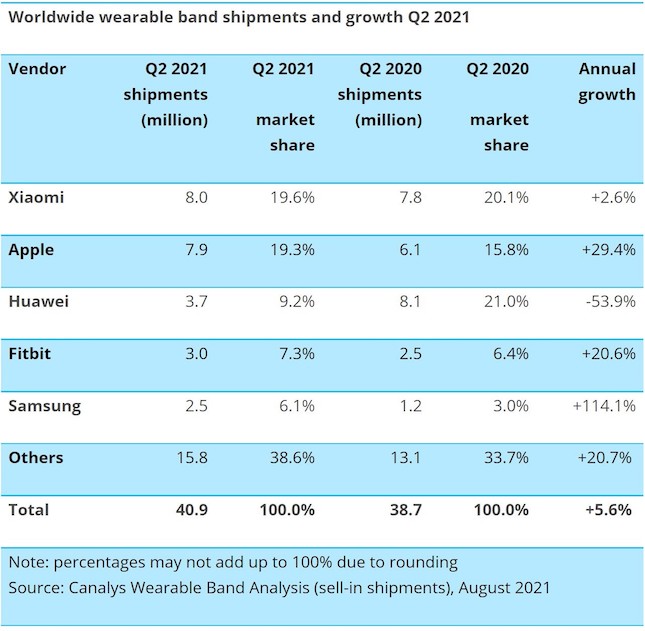 Fitbit and Samsung are two big and notable wearable brands but they are failing to attract many consumers. Both the brands saw growth but still, it wasn't enough to become a notable competitor of Xiaomi or Apple.
When it comes to smartwatches, Apple is still leading the market with almost no competition from any brand. Apple holds 31.1% of the smartwatch market share. Huawei is in 2nd place with just a 9% market share in smartwatches. Garmin is third with 7.6 percent market share.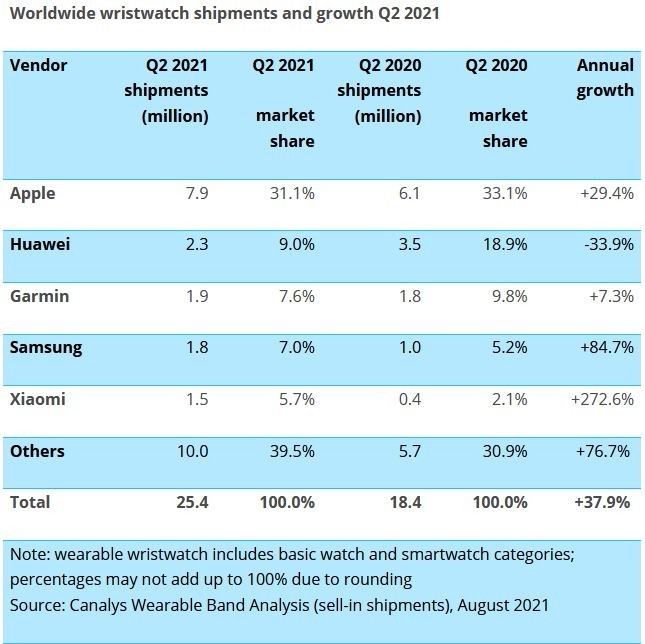 If you look at the report, Apple reported 29.4% growth as compared to A2 2020 and increased shipment but market share slightly declined. Xiaomi managed to show impressive growth of 272.6% in the smartwatch segment. Xiaomi's impressive growth in smartwatches was led by the launch of affordable smartwatches in emerging markets such as India.