Disney+ Hotstar to roll out new plans starting 1 September: Details here
Last month, Disney+ Hotstar introduced new plans and subscription models. These new plans will come into effect from 1 September 2021. If you are an existing Disney+ Hotstar subscriber, you should know that the changes will have a huge impact on existing subscribers. Now the subscription is based on the number of users and streaming quality. Previously, it was based on content.
Existing subscribers will continue to enjoy the existing benefits of their subscriptions until their subscriptions expire. After the expiration of the existing subscription, they will have to select one from the new subscription plans.
Before I talk about new Disney+ Hotstar plans, here are the older or existing plans.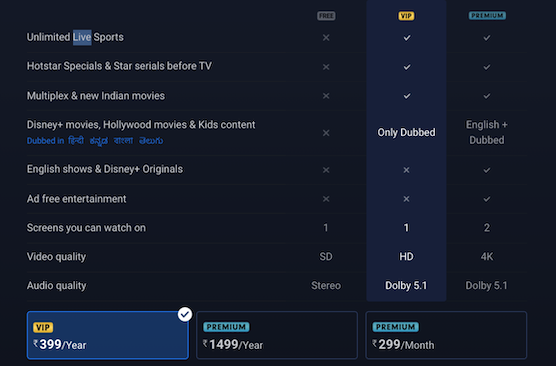 Disney+Hotstar new subscription plans are similar to what Netflix offers. This time the company is offering subscription plans based on content quality and the number of devices you can sign in at the same time. All the new plans give access to all content including unlimited live sports, latest India movies, Disney+ Originals, popular Disney movies, kid's shows, and Hotstar Specials.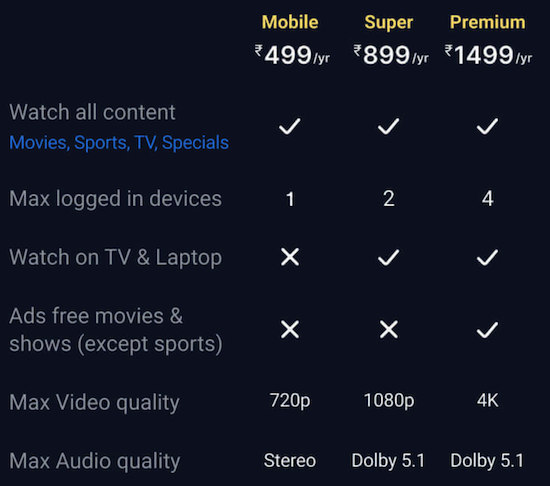 If you look closely, the max tier plan still costs Rs. 1499 per year with the same benefits but you can now watch it on 4 devices as opposed to 2 devices in older plans. Content quality still remains 4K and audio quality is Dolby 5.1
The new Super subscription plan is good for most people who think that they cannot pay Rs. 1499 a year. In this plan, content quality drops to 1080p and they will also see ads in movies and TV shows. This plan allows 2 devices.
The company has added the mobile-only plan that streams 820p content with ads. You cannot use this plan to watch on Laptop of TV.
That means the company is dropping support for the VIP plan that excludes English content and Display+ originals. All the plans offer all the display+ Hotstar content but differ only in content streaming quality. So, users who used to subscribe Display+Hotstar VIP only for TV channels will now have to pay more for watching content on their smart TVs. After the expiration of Display+Hotstar VIP, they will have to purchase a Display+Hotstar Super subscription.