Apple launches Tile-like item tracker called 'AirTag'
Finally, Apple has officially launched its long-rumored Tile-like item tracker. The company calls it AirTag and can be used to track items like keys or wallets. It is a small and lightweight tracker with built-in Ultra-Wideband technology. It communicates its location to Apple's Find My app
AirTag packs a user-replaceable CR2032 standard battery that can last for over a year. AirTag is also IP67 water and dust resistant. There's also a tiny speaker on the tracker.
The device connects to Apple's Find My app on iPhone 11 and 12 series. You can check the tracker's last known location using the Find My app. If the tracker is within the Bluetooth range, you can also ring it to locate it. The Find My can also use the camera, ARKit, accelerometer, and gyroscope to guide you to the location of AirTag using sound, haptics, and visual feedback.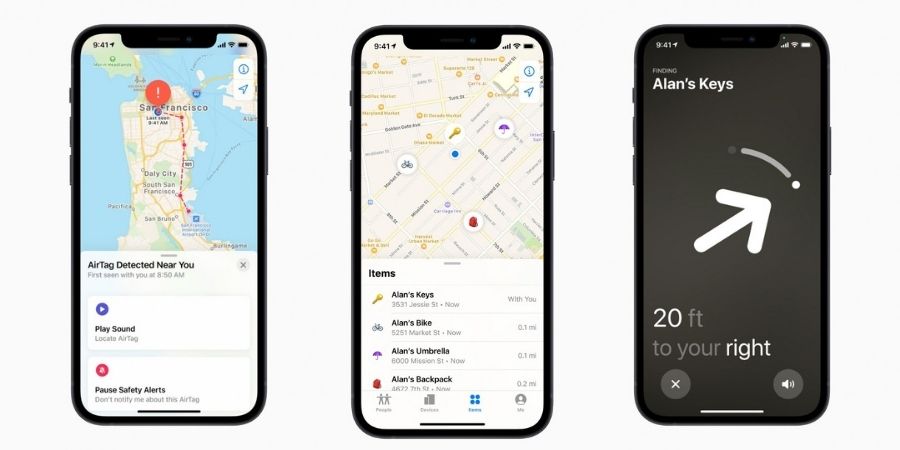 You can also set the AirTag as lost. After this, if your AirTag comes into range of any other iPhone with the Find My app, it will be notified with your contact information.
Apple has also revealed a range of AirTag accessories designed to securely fit around the AirTag.
AirTag is priced at Rs.3190 ($29 in the US) for one and Rs. 10900 ($99 in the US) for a pack of 4. It will be shipped starting from April 30th. Apple is also offering free engraving for each AirTag.