Google brings 'Stories' to search apps for Android and iOS
Google is now introducing the Stories feature to its Google app for iOS and Android. It will be shown in the form of a new carousel within the app.
These stories can include full-screen video, photos, and audio and link to content from participating publishers in supported markets. For now, Google is launching it in the U.S., India, and Brazil to start.
Google began working on Stories for search in 2018 when it introduced AMP stories. Now the company is making it live on search apps as "Web Stories." These stories focus on publisher content
When you open Google app on your phone, you will see the row of Web Stories at the top of the Discover tab. You can tap to see full-screen Story. It works similar to what you see in other apps. You can move forward to the next page or swipe to move to a different Story.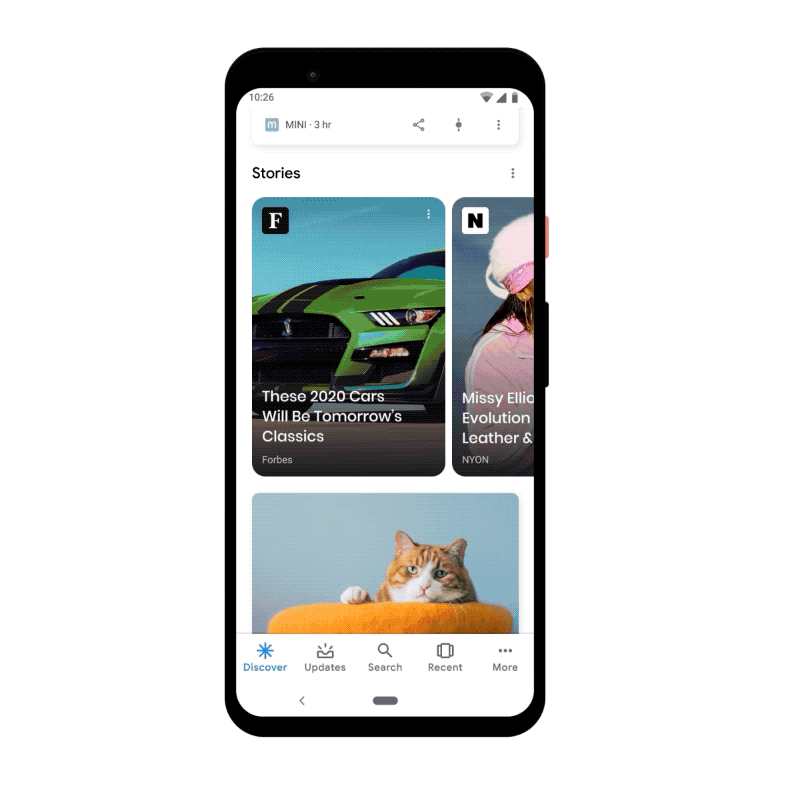 Publishers will be responsible for their Stories and monetization. There are several tools like the Web Story editor for WordPress, MakeStories, or NewsroomAI for making web stories.
Google has already been working on a number of publishers to get Stories for search. Google claims that there are over 2,000 websites publishing Stories.
The update to bring Stories on Google app for Android and iOS is now rolling out. It should reach all users in the coming days.