Xiaomi launches 10000mAh and 20000mAh Mi Power Bank 3i
Xiaomi has today launched a new Mi Power Bank 3i in 10000mAh and 20000mAh battery capacities. The 10000 mAh power bank is priced at Rs.899 and the 20000 mAh Rs. 1499.
Both models feature dual input via USB Type-C and Micro-USB ports. These power banks also support 18W fast charging. The USB Type-C port also doubles up as an output source to charge those phones that come with USB Type-C to USB Type-C cable.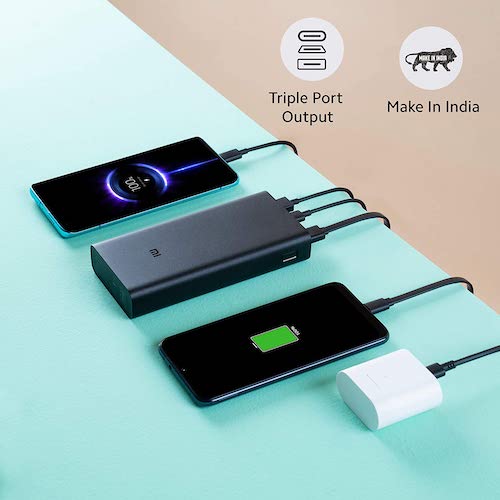 Xiaomi claims that the power banks come with aluminum alloy case that can withstand collision and impact. The ergonomic arc design makes it resistant to sweat as well as corrosion. There is 12-layer circuit protection hardware. It packs lithium polymer batteries that claims to be safer and more efficient.
It also supports low-power mode. Just double tap the power button to charge devices like Bluetooth earphones or fitness bands.
Both the power banks will be available from Amazon.in and Mi.com