US Customs seized a shipment of OnePlus Buds thinking they're counterfeit AirPods
On Friday, U.S. Customs and Border Protection announced that they have seized a shipment of "counterfeit" Apple AirPods at John F. Kennedy Airport in New York. The shipment contains 2,000 boxes to worth about $398,000. The department sent a press release and also tweeted about it.
The photo appears to show boxes of OnePlus Buds, not the AirPods. That means they have seized OnePlus buds thinking they are counterfeit AirPods just because of similar design.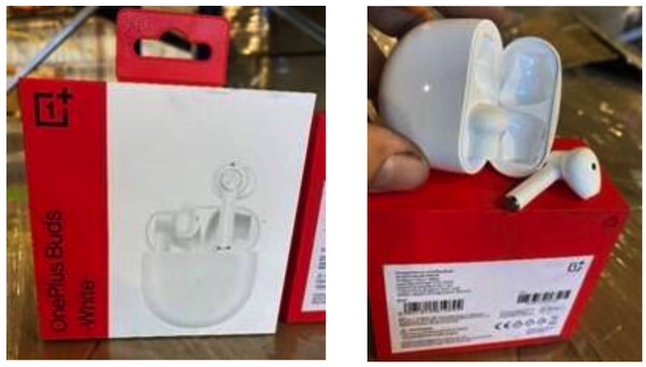 CBP has blocked original units of OnePlus Buds by claiming "THAT'S NOT AN APPLE." Obviously that's not because that's OnePlus. Considering the $79 price of each bud, the shipment costs $158,000, not the $39800 as the CBP claims.