Amazon brings new spherical shaped Echo speakers
Along with a few Fire TV Stick devices, Amazon also introduced a new range of Echo speakers including Echo, Echo Dot and Echo Dot with clock.
The new Echo speakers re spherical in shape but fabric finish offer a premium feel. There's an LED light ring at the base of the sphere.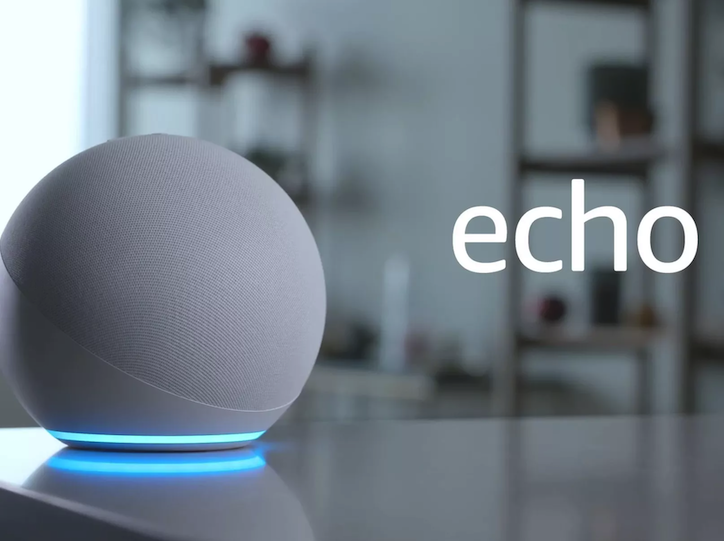 Echo comes with a 3.0-inch woofer, dual-firing tweeters, and Dolby processing to offer stereo sound. The speaker packs Amazon's proprietary AZ1 Neural Edge processor. That will process the audio of your voice requests using local machine learning speech recognition algorithms before sending a command to the cloud. It helps in saving hundreds of milliseconds in response time making the Echo's response faster.
It also supports Bluetooth Low Energy (BLE) that helps conserve energy. The device also has a dedicated mute button so you can turn off the microphone when you want. It features dual-band Wi-Fi 802.11ac, Bluetooth, and 3.5mm headphone jack. It can also work as a regular Bluetooth speaker.
Echo Dot looks similar to Echo but has a less powerful 1.6-inch front-firing speaker to deliver crisp vocals and balanced bass. It also packs Amazon's first-generation AZ1 Neural Edge processor. It supports Bluetooth, dual-band Wi-Fi 802.11ac, and a 3.5mm headphone jack connectivity.
Echo Dot with clock is the same as the new Echo Dot but also features an LED display at the front that lets you view the current time, alarm, and outdoor temperature.
There's also an Echo Dot Kids edition. The Kids edition device will offer kid-friendly responses, and allow kids to listen thousands of Audible books from Disney, Nickelodeon and more.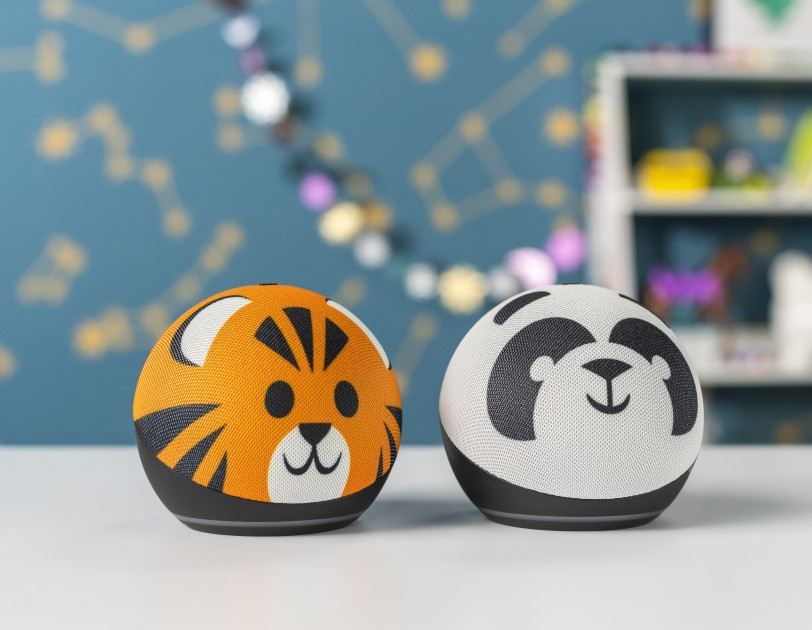 Amazon is also expanding Amazon Kids parental controls to work on other Alexa devices. Kids can create an Alexa voice profile for their kids. Once the product is enabled, Alexa can recognize the child's voice on any Alexa-enabled device in the household and then provide kid-friendly responses, games, skills, music, and more. If you have also subscribed to Amazon Kids+, your kids will have access to kids' favorite premium skills and Audible books.
Echo is priced at Rs. 9,999 in India, while the Echo Dot comes at Rs. 4,499. The Echo Dot with clock is priced at Rs. 5,499. Echo Dot Kids Edition is not coming to India for now. I will surely update once it comes to India. So do not forget to subscribe to Techlomedia or Install our TechBytes app.