Skype now supports custom Background
In an attempt to take on Zoom, Skype has now copied one of Zoom's most popular features. Skype now lets you change your background during video calls.
Zoom supports a custom virtual background. So you can attend professional video calls even from those places that are not suitable for calls. For example, you can give an interview sitting at a beach by hiding the background using the custom one.
Now Skype has also added the custom background for video calls in the latest version. This update is now available on Windows, macOS, and Linux.
"Want to look like you're calling from the beach, or from space? Now you can, with custom backgrounds for your video calls," the company said.
Users can set the custom background by clicking the 'More' menu on a video call and by selecting 'Background effect.' The company already had an option to blur the background if you don't want to use any custom background but want to hide what's there behind you.
In the latest version of Skype, go to Settings and then click on "Audio & Video" to find the "custom background effect" option.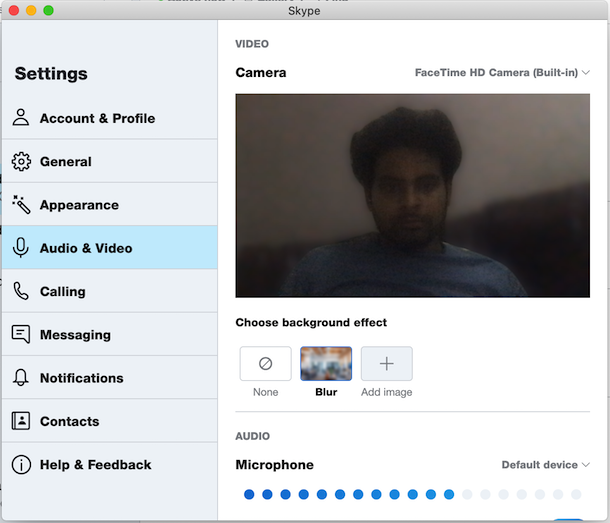 You can add any image from the system yo use as your custom background.
In addition to custom background, the latest update has also made it easier to share files directly from your Mac to your Skype contacts.