Transfer photos from iPhone to computer quickly with AnyTrans
The latest iPhone 11 series offers excellent photography and videography experience. If you own any of the latest iPhone models, you will be surely capturing a lot of photos on a daily basis. This will also fill your iPhone's storage in a few days or weeks. So, it is really important to take a backup of these photos and videos on your laptop. Your photos will be at a safe place and you can also free up the storage of your iPhone. In this article, I will tell you how to export photos from your iPhone to a PC. I will be using AnyTrans in this tutorial for the photo transfer.
Some may suggest the use of iTunes, the official way to access iPhone data from a computer. But iTunes isn't a friendly tool and a lot of people find it hard to use especially for taking backup of photos or videos. That is the reason third-party software exists to give you an easy way of exporting photos and videos from iPhone to desktop. 
AnyTrans is the iPhone manager software that lets you manage photos, videos, music, and Apps on your iPhone directly from your computer. The software also lets you move data from any Android phone to iPhone, take a full backup of your phone data, restore data from a backup, and more. I recently started using AnyTrans and it impressed me with powerful features packed inside an easy to use UI.
Steps to export iPhone photos to computer.
Connect your iPhone to your computer using the Lightning cable and then run AnyTrans. It will ask you to unlock your phone so it can fetch the data. 
Then you need to click Photos icon to browse all the photos on your iPhone.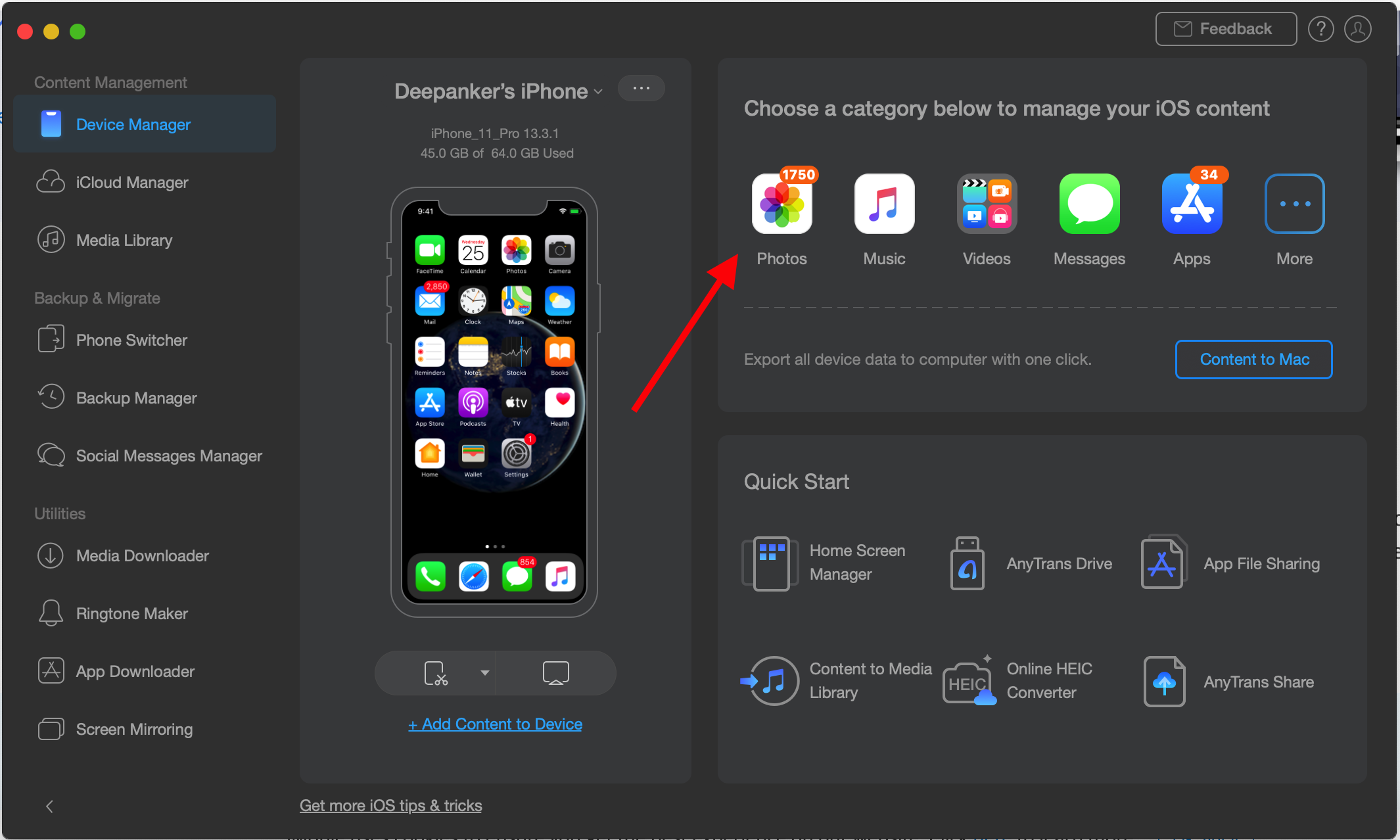 Now select all the photos you want to export to your system or take a backup. Once you have selected all the photos, click on the Export icon. In my case, it is the "Send to Mac" button.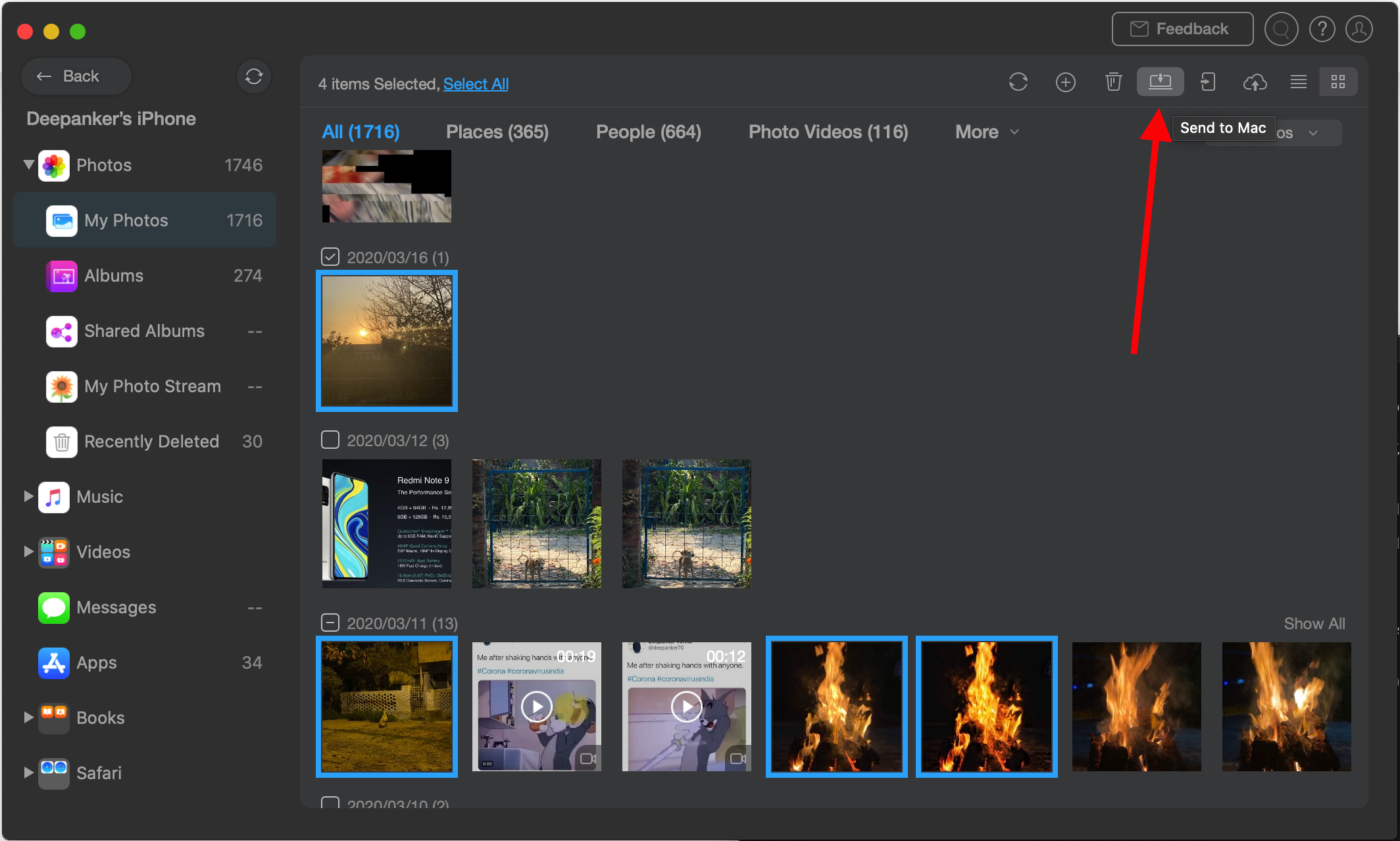 It will download selected photos and videos on your PC. After taking the backup of your important photos and videos, you can delete them from iPhone to free up some space. You can also delete photos and videos of your iPhone directly using the AnyTrans software.
If you have a Mac computer, it is easy to move photos from iPhone to Mac. But it is really important to have good software like AnyTrans to export Photos from iPhone to Windows PC. I have already told you how to do this using AnyTrans.
AnyTans also lets you take a full backup of your phone and restore it anytime later. I recommend you keep taking the full backup of your iPhone from time to time to keep your data safe. The tool also has an option to take incremental backup where it will only backup new data. The interesting thing in the backup option is that you can also enable the Automatic Backup. So, AnyTrans will keep taking incremental backup time to time if your iPhone and computer are connected to the same WiFi. There will always be a list of all the backups AnyTrans has taken.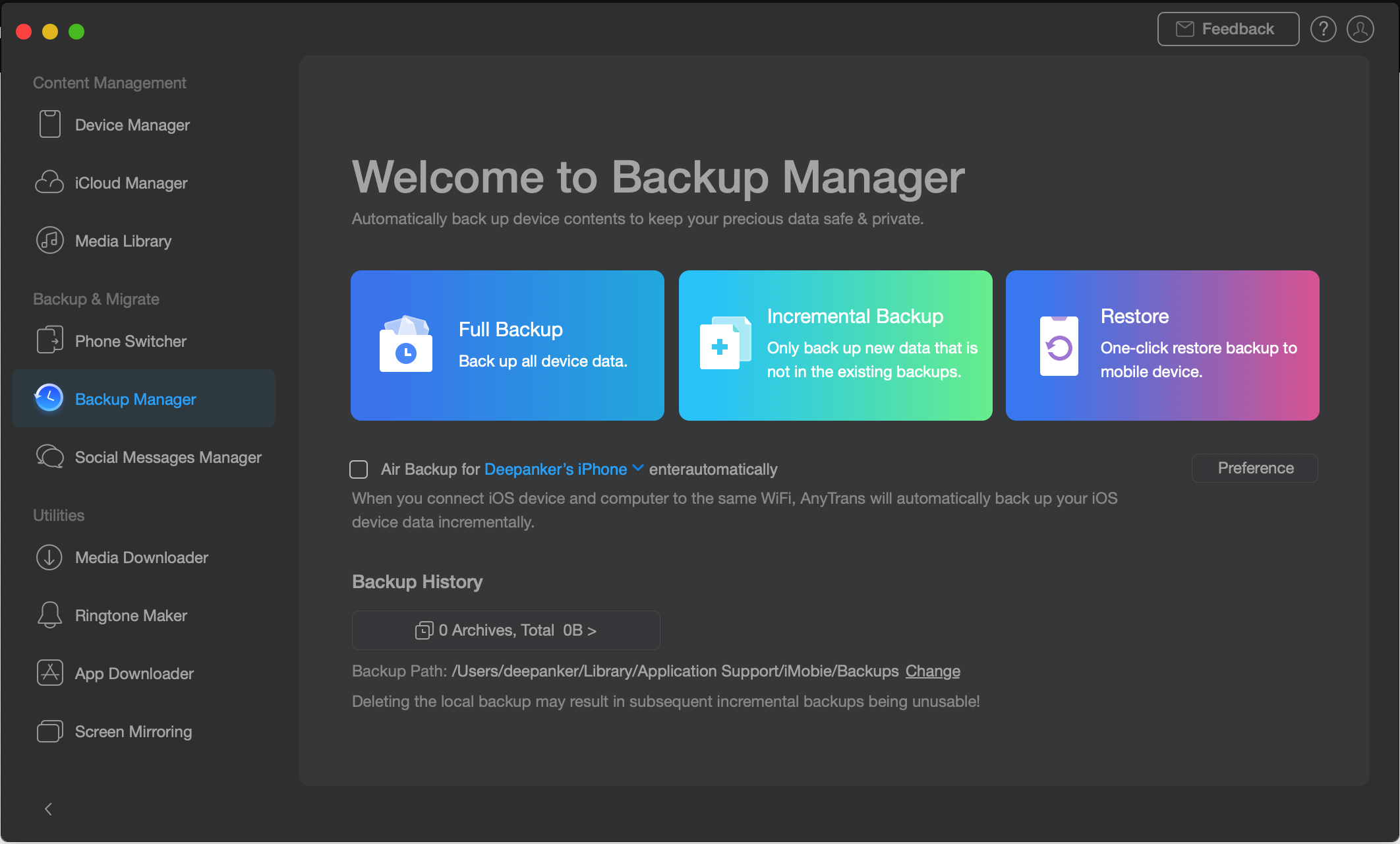 You can also use this tool to make Ringtone for the iPhone that isn't natively possible in iOS. I have seen a lot of people asking about tools to create iPhone Ringtone
Another notable feature of AnyTrans is the Screen Mirroring. You can mirror your phone on your PC. All the activities you do on your mobile can be seen on the PC. The software also lets you take a screenshot or record the video of your activities.
Not related but another interesting feature of this software is Media Downloader. You can use AnyTrans to download videos and audios from more than 1000+ popular websites including YouTube, Vimeo, SoundCloud, Dailymotion and more. The Media downloader is a bonus feature.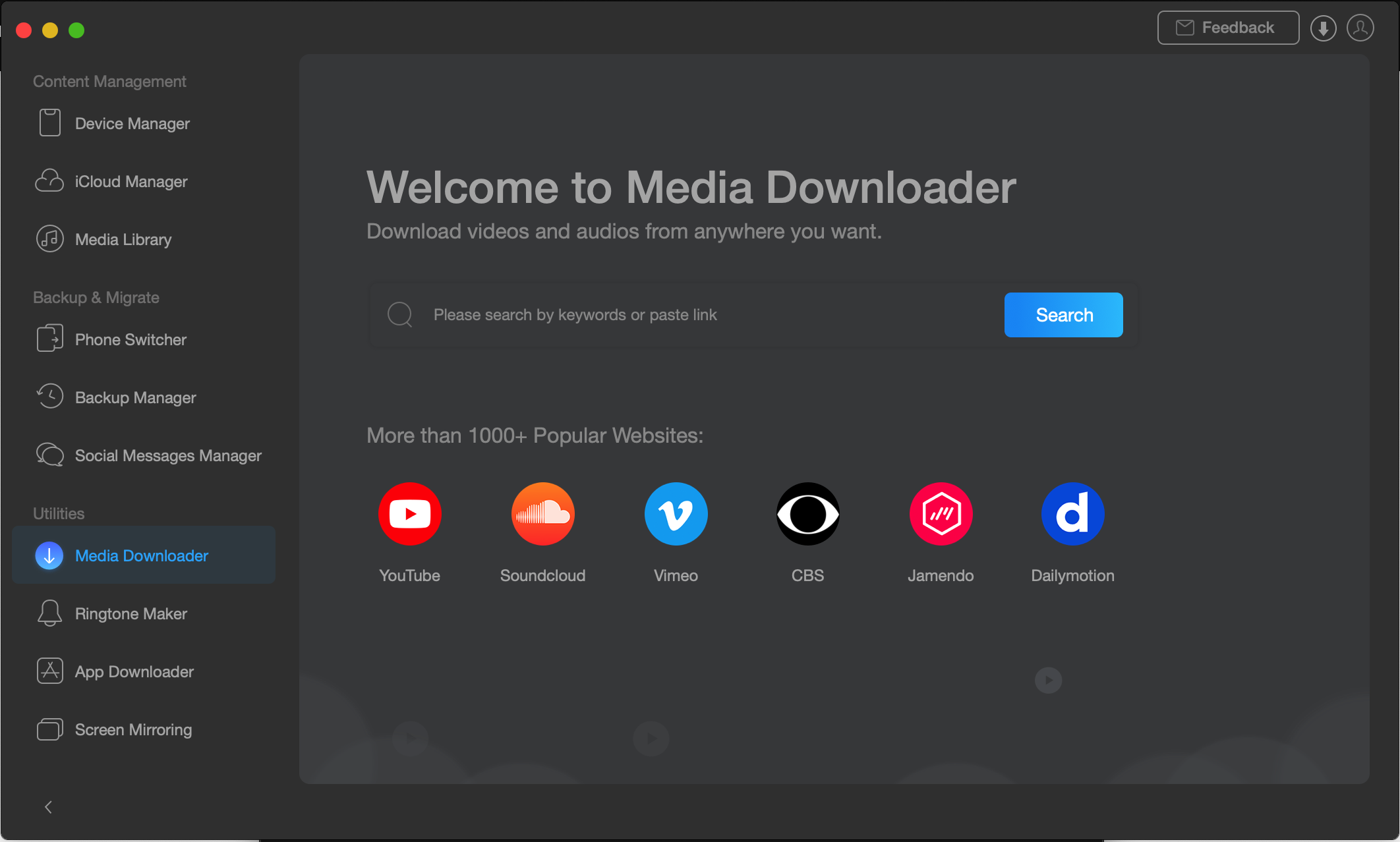 Wrap Up
I have already told you how important is it to take a backup of your photos and videos. So, you should keep taking back up of your important photos or videos time to time. You can use AnyTrans to manage your iPhone from the PC. The free trial is available to download and try. Lifetime single license costs $49.99 and Family License costs $69.99 that lets you sue AnyTrans in 5 different computers. Considering the features of the software, the tool is worth the prices.