WhatsApp for Android is finally getting the dark mode
WhatsApp has finally started tasing the dark mode in public beta. The latest beta update having version number 2.20.13 brings the much-awaited Dark mode for users.
It is only in beta version and we cannot confirm when the company will bring it to the stable version. SO, there is no need to be excited. If you are interested in trying the new dark mode, you will have to install the latest WhatsApp beta.
WhatsApp calls it the Dark theme. The option to switch to Dark theme is available in Chats where you will now see Theme option. This is how the dark theme looks in WhatsApp.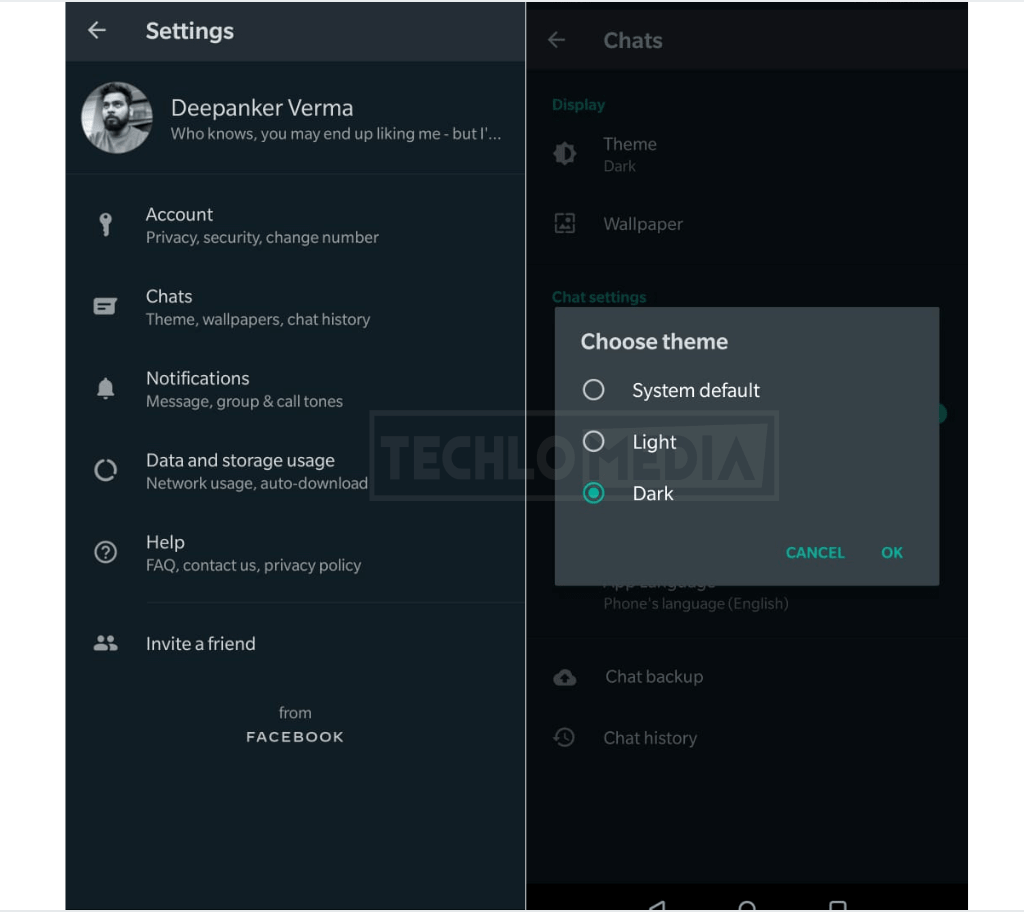 Once you switch to the Dark theme, it will make the WhatsApp window dark with white text.
The company has also added an option "Set By Battery Saver". This option will switch between the Light or Dark theme depending on Battery Saver settings.
The dark theme helps a lot at night and puts less strain on the eyes. So, it is recommended to use the dark theme. I personally prefer using dark mode in all the apps all the time.
The current dark theme not exactly puts a black background on the app, but it is the dark teal color. As per reports, there will be two different versions of dark theme having colors black and dark teal. I am not sure if this is true. The company is still testing the feature and there could be changes in the coming days before the feature actually hits the stable version.