Lenovo's Legion branded gaming smartphone is coming soon
December 26, 2019

in

Games
Lenovo is now also working to jump into the smartphone gaming segment and compete against Razer, Black Shark, Nubia, and ROG like brands.
The company has recently made a new Weibo page for smartphone gaming. The profile name doesn't contain Legion branding but the profile photo has a glimpse of Legion brand.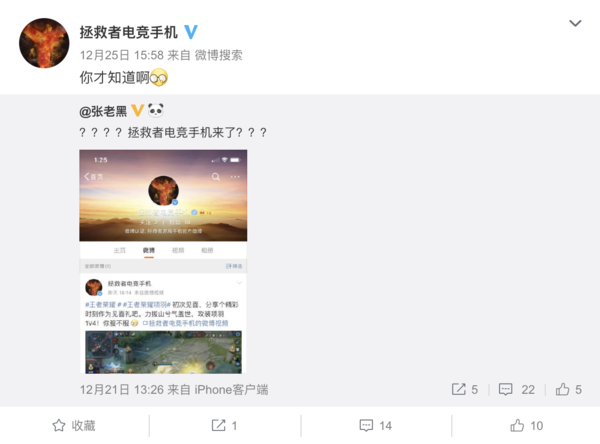 Back in April this year, Vice President of Lenovo Chang Cheng confirmed the gaming smartphone from the company. He said that Lenovo's gaming phone could come as early as next year.
Smartphone gaming is now much popular across the globe. That's why mobile game makers are enjoying success. Gaming phones are made to provide comfortable long gaming sessions. These phones pack high-end specs, cooling solutions, good display, and sound.
Lenovo owns Legion brand for gaming laptops, but not sure why they remained away from gaming smartphone for so long. In the meantime, established gaming brand ROG and Razer have marked their presence in the smartphone segment. Xiaomi also considered this important and launched the Black Shark brand for gaming phones. ZTE's sub-brand also brought Nubia redmagic brand for gaming devices.
ROG Phone 2 is the best gaming phone available in the market right now. Other brands have also considered gaming and added gaming-centric hardware and software to their smartphones, but not the gaming-centric design.
Legion's gaming phone will come with high-end hardware, 120Hz HDR display, RGB light on the back, Air Triggers and a large battery. We still have no idea of specs or design, but can hope to see leaks in the coming weeks.
What are you expecting from Lenovo's upcoming gaming phone? let me know in the comments section below.
Recommended Videos