Facebook becomes the first non-Google Android app to cross 5 billion downloads on Play Store
Facebook has just achieved a big milestone on the Android platform. It is the first non-Google Android app to cross the 5 billion downloads on Google Play Store.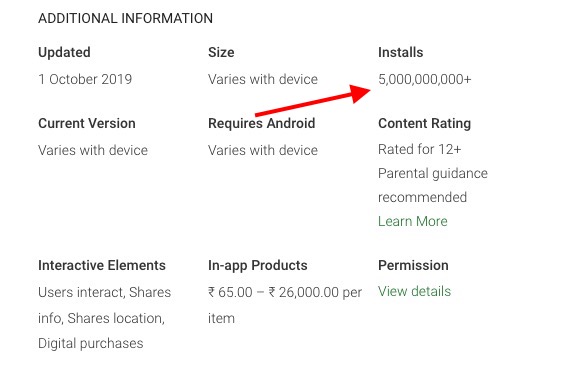 Five billion is a big number when it comes to app installs. Before Facebook achieved this milestone, only pre-installed Google Apps including Play Services, YouTube, Maps etc have over 5 billion downloads.
Facebook isn't a surprising entry. The app has over 1.6 billion daily active users and 2.5 billion monthly active users. Even if it is a widely popular app, the company has also partnered with several device manufacturers to ship its app pre-installed on their devices. It also further boosted the download count of the app.