AirPods Pro with in-ear design and Active Noise Cancellation launched in India at Rs. 24900
Apple just introduced the latest AirPods called "AirPods Pro" with a new in-ear design and Active Noise Cancellation. It has been priced at $249 in the US and Rs. 24999 in India.
Each earbud comes with three different sizes of soft, flexible silicone ear tips. Apple claims to offer a comfortable fit and a superior seal. It uses an innovative vent system to equalize pressure and minimize the discomfort that is common in other in-ear designs. It also features Ear Tip Fit Test that automatically detects whether the ear tip is the right size and fits well. It will then suggest if you need to adjust the tips for a better seal.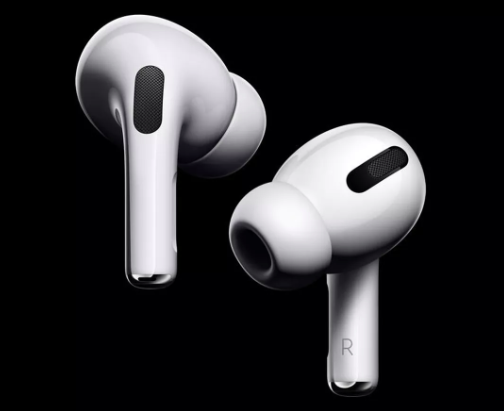 AirPods Pro has Bluetooth 5.0 with an H1 chip with 10 audio cores. It require Apple devices running on iOS 13.2 or later, iPadOS 13.2 or later, watchOS 6.1 or later, tvOS 13.2 or later, or macOS Catalina 10.15.1 or later.
It has two microphones combined with advanced software for offering Active Noise Cancellation. One of these two microphones faces outward and minimizes background noise from external sources. The second mic faces the ear and reduces any remaining noise.
Active noise cancellation can be disabled using the AirPods Pro's transparency mode. If you disable it, you can use it to listen to music while hearing background noises.
There's also voice-activated Siri that uses H1 chip to enable hands-free "Hey Siri" voice command. It features several sensors including Dual optical sensors, Motion-detecting accelerometer, Speech-detecting accelerometer, Force sensor. It can announce Messages automatically and conveniently speaks incoming messages as soon as they arrive.
It also features IPX4 for Sweat and water-resistant design. The charging case works with Qi-certified chargers or the Lightning connector. It offers four-and-a-half hours of listening time on a single charge with active noise cancellation enabled and additional 24 hours using charges from the case.
AirPods Pro will be available through Apple Authorised Resellers starting Wednesday, October 30 in the United States. It will also be available in India soon.