Samsung Galaxy Note10+ 5G tops DxOMark list for both rear and front camera
Recently launched Samsung Galaxy Note10+ 5G is now the best camera phone as per DxOMark rating. It now ranks at the top in both main and selfie camera categories. Since the Samsung Galaxy Note10+ 5G is same as Samsung Galaxy Note10+ with just an extra 5G modem, this rating applies to Samsung Galaxy Note10+ as well.
The phone has scored 113 for the rear camera that beats Huawei P30 Pro which had a score of 112. If check the breakdown of camera rating, Huawei P30 Pro still gets better rating in photos. Huawei P30 Pro has 119 score for photos while Galaxy Note10+ 5G scored 118. But the primary reason was awesome zoom capabilities of P30 Pro.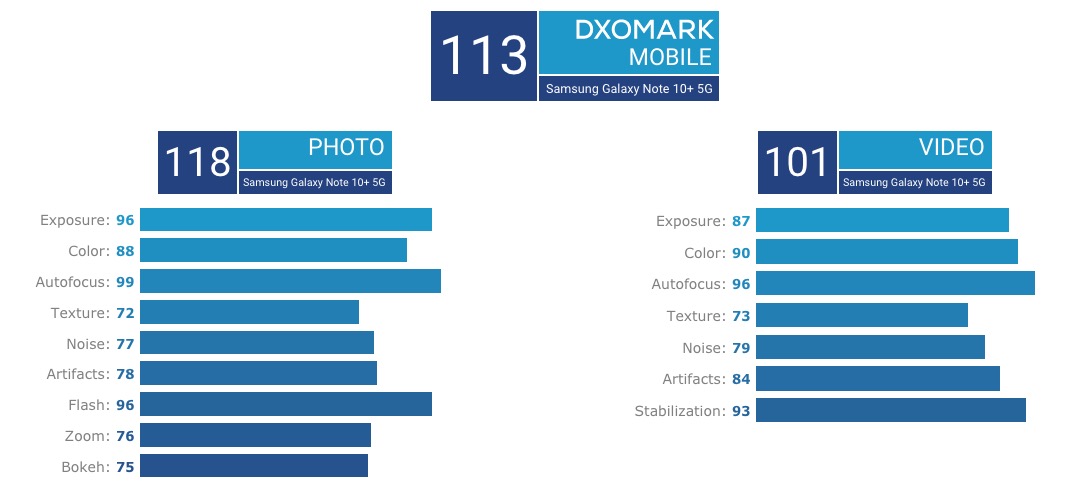 In videos, Galaxy Note10+ 5G scores better with 101 as compared to 97 a score of Huawei P30 Pro.
Samsung Galaxy Note10+ captures excellent photos with a wide dynamic range. It also has fast and accurate focus. The phone has a triple camera with 12 megapixels primary camera having the variable-aperture f/1.5-2.4 lens, 16 megapixels ultra-wide camera, and 12 megapixels telephoto camera.
With 99 selfie score, Galaxy Note10+ pushes the Zenfone 6 to the second spot. Galaxy Note10+ has 103 points for Photos and 93 for Videos while the Zenfone 6 got 101 and 93.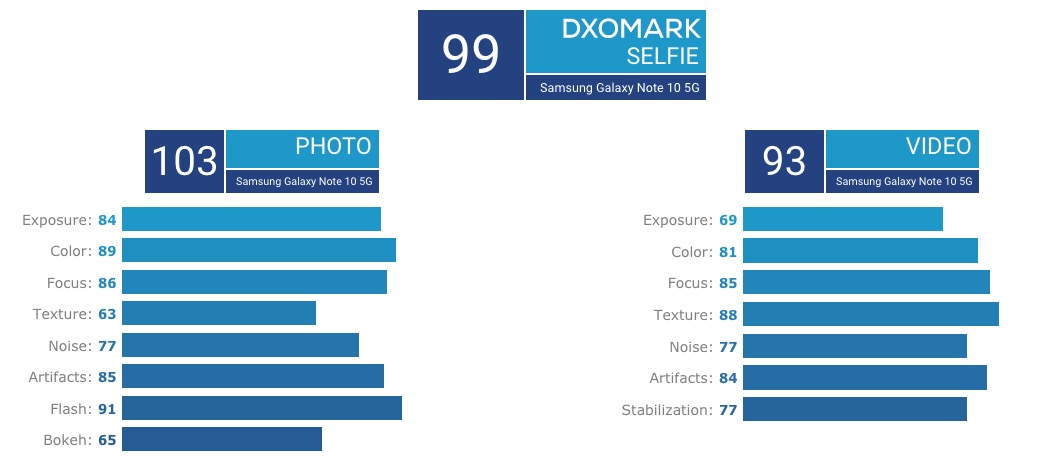 The front camera of Galaxy Note10+ 5G also offers excellent photos and videos. It has 10 megapixels front camera with Dual-pixel AF and f/2.2-aperture lens.
DxOMark: Rear camera review | Front camera review