Redmi K20 Vs K20 Pro: What should you buy?
Yesterday, Xiaomi launched its flagship Redmi series phones Redmi K20 and Redmi K20 Pro. Both the phones look exactly the same and come with a pop-up selfie camera design. But there are a few differences in the hardware. This is also the first time when XIaomi has attempted to expand its Redmi series beyond Rs. 20000 segment. Here are the pricing details.
Xiaomi Redmi K20 Pro (6GB RAM + 128GB storage): Rs 27,999
Xiaomi Redmi K20 Pro (8GB RAM + 256GB storage): Rs 30,999
Xiaomi Redmi K20 (6GB RAM + 64GB storage): Rs 21,999
Xiaomi Redmi K20 (6GB RAM + 128GB storage): Rs 23,999
If you are planning to buy one and not sure if you should go with Redmi K20 or Redmi K20 Pro, keep reading.
Also see: Xiaomi Redmi K20 Pro Vs. Xiaomi Redmi K20
Redmi K20 Pro packs Qualcomm Snapdragon 855 Soc while the Redmi K20 has Qualcomm Snapdragon 730. So. Redmi K20 Pro is more powerful. Snapdragon 855 is the flagship Soc, so Redmi K20 Pro will give you flagship-level performance, but Snapdragon 730 is also powerful enough. So, you can still get a good day to day performance and good gaming experience on K20.
Another notable difference is in the camera. Both the devices come with a 48MP+13MP+8MP triple camera but the primary sensor is not the same. Redmi K20 Pro has Sony IMX 586 but Redmi K20 comes with Sony IMX 582. Both the sensors are almost same but IMX 582 lacks in video recording. Redmi K20 Pro can shoot 4k videos at up to 60fps but Redmi K20 can only shoot in 4K videos at 30fps.
Both the phones come with 18W fast charger but Redmi K20 Pro supports 27W fast charging as well. You can buy 27W SuperSonic charger for Redmi K20 Pro separately.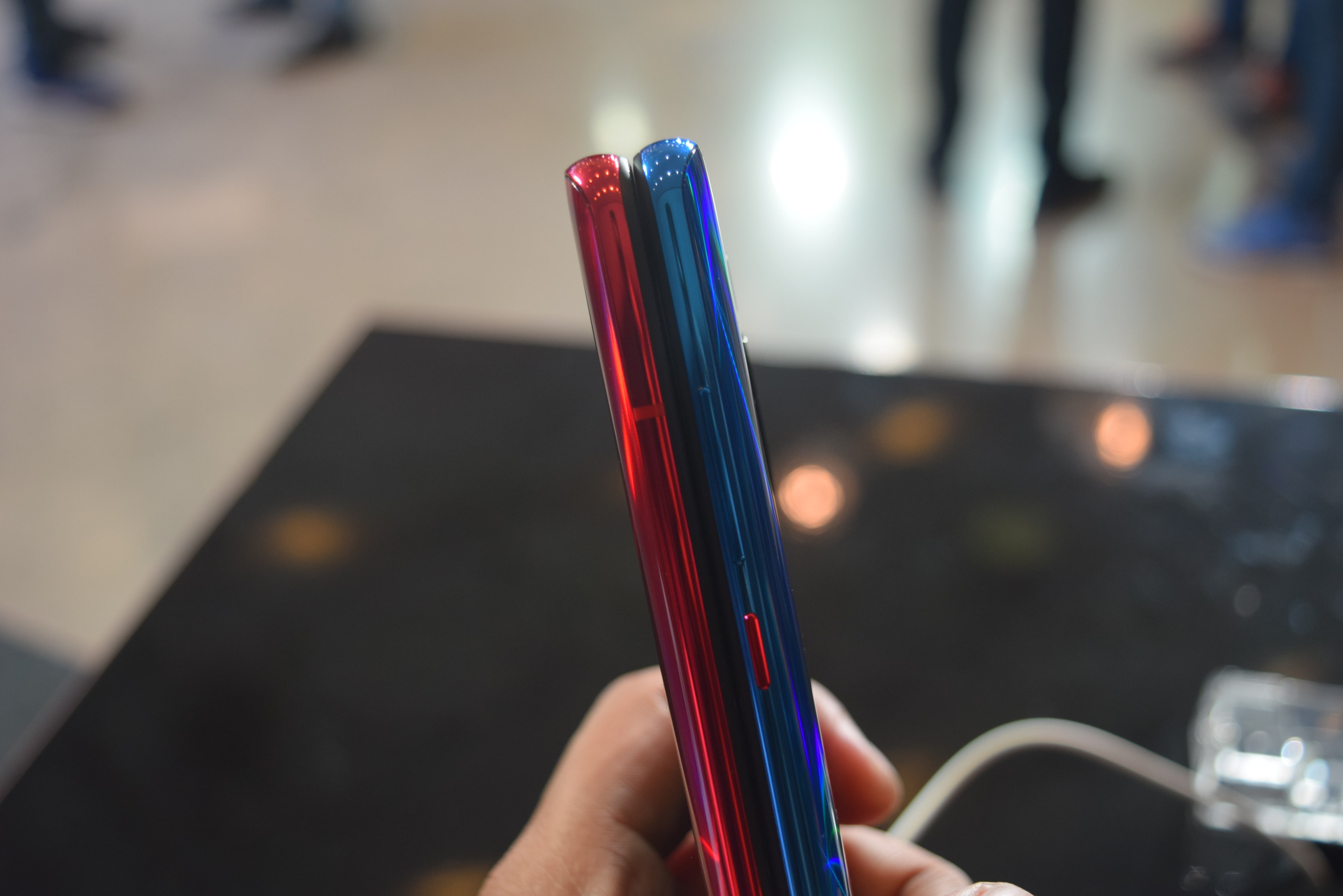 Another small difference is in RAM and storage. The base variant of Redmi K20 offers 6GB/64GB but Redmi K20 Pro base variant has 6GB/128GB. Red K20 Pro also has an 8GB storage variant with 256 Storage. In Redmi K20, you get only up to 128GB storage with 6GB RAM.
All other features are exactly the same. Both the phones come with same 6.39-inch AMOLED FHD+ display and same 20 megapixels pop-up selfie camera. Battery capacity on both phones is also the same.
Redmi K20 Pro is more powerful, but Redmi k20 is also powerful enough to handle gaming and day to day tasks. Redmi K20 cannot record 4K 60fps videos. Now see if you want 60fps recording at 4K before selecting the one. Redmi K20 Pro vs Redmi K20. If you also want 8GB RAM or 256GB storage, Redmi K20 is not for you. I have highlighted the key differences, so check what suits your criteria.