Vivo APEX 2019 with Snapdragon 855, 5G support, unibody 3D design having no port or buttons announced
Yesterday, Vivo surprised us with its Meizu Zero having no port or button. Now Vivo has also announced a similar phone Vivo APEX 2019 with no port, button or speaker.
Unlike Meizu Zero that has ceramic back, Vivo APEX has curved glass design. It replaces buttons with pressure-sensitive spots as power and volume buttons. It lacks charging port and relies on a magnetic port located at the bottom side of the back for charging and data transfer. It also lacks 3.5mm audio jack. The phone uses full-screen sound technology that uses the display as speaker. So, it also lacks earpiece.
Vivo APEX 2019 features a 6.39-inch AMOLED display with 2340 x 1080 pixels resolution and very thin bezels. The fingerprint sensor is under the display and this time the entire display works as a fingerprint sensor. So, touch anywhere on the display and it unlocks the phone. The phone packs octa-core Snapdragon 855 processor with a liquid-cooled plate. It is paired with 12GB of RAM and 512GB of storage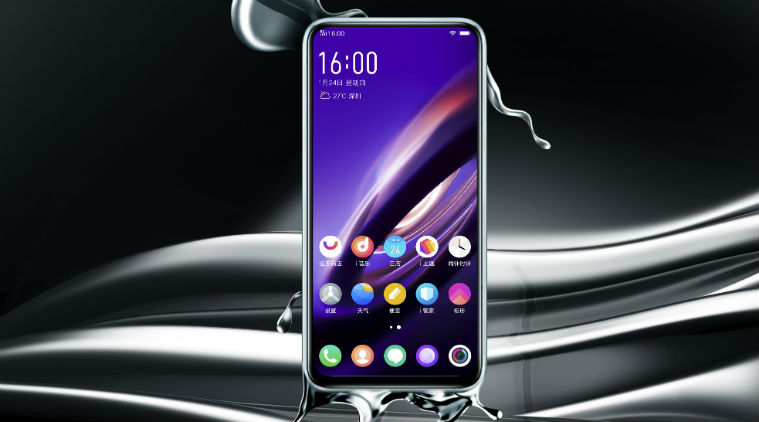 It supports 5G via eSIM. As the 5G usage can heat up, the phone has multi-layer graphite heat sinks and liquid-cooling technology to reduce the heat.
The phone also has Jovi AI Assistant along with other smartphones functions.
The phone has a dual camera on that back that includes 12 megapixels primary and 13 megapixels secondary sensors. The company didn't talk about the front camera and there is no notch or space above the display where the front camera could be. Not sure if this phone really has the front camera.
The company also didn't talk about OS and battery capacity.
It has CNC machined glass with no metal frame. Vivo calls it Super Unibody design. The phone comes in three color variants – silver, black, and white. Vivo also uses Duplex PCB Design that has increased the available space by 20% to minimize the overall stacking space. It helped the company to free up space for 5G modules.
It seems this is just a concept phone and will be available commercially only if Vivo sees demand from consumers. Original Vivo APEX was released as Vivo NEX. This concept may also get a new name for commercial launch.
Vivo will showcase this phone in MWC next month. If you are planning to visit, you can get the first-hand viewing of APEX 2019.