Huawei Wireless Charger is now available in India for Rs. 3999
Huawei has launched its Wireless charger in India exclusively from Amazon.in. It is priced at Rs. 3999. Huawei announced this product along with Mate 20 Pro. This wireless charger supports fast charging that makes it unique.
Huawei Wireless Charger is one of the world's fastest wireless charger offering 15W of wireless charging. It has WPC Qi standard authentication and charges a smartphone with integrated Qi functionality and devices with Qi-receiving battery case. It can also charge the phone having 5mm non-metal phone cases. So, you don't need to remove your phone case.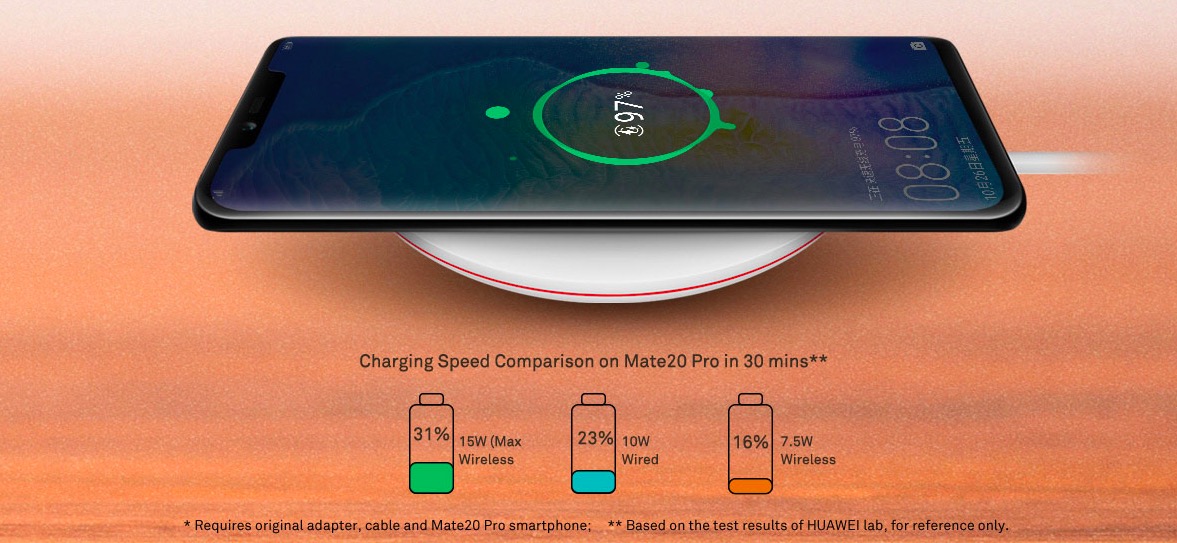 It comes with soft and comfortable unibody silicon surface that protects the phone and prevent it from falling.
It has a built-in chip that adjusts the output power automatically depending on ambient temperature and real-time battery percentage.
Huawei Wireless Charger also features foreign object detection that automatically switches the charger off when it detects keys or any other metal objects with safe temperature to avoid overheating. The charger also has multi-layer safety protection to keep your devices safe.
Not all phones support fast wireless charging, but Huawei Mate 20 Pro does. If you have this phone, you can buy Huawei Wireless Charger to enable fast wireless charging on the phone.