LG's New 4K HDR Projector Can Beam Up to 150 inches on Your Wall
LG has just unveiled a new high-end gadget for your living room. It is a 4K HDR projector and can project the display as large as a 150-inch screen with 2,500 lumens.
It has a tall box-like design. At the top, it has a door that opens the projector and project the image on the wall. It is also easy to carry. So, you can move it to other room and place on the floor, hung from the ceiling or mounted to a wall.
It supports HDR video with HDR10, but there is no mention of Dolby Vision. With 2,500 lumens, it is the brightest projector from LG. It also has two in-built powerful 7-watt speakers. So, you do not need to connect a speaker to watching the video. There is also an HDMI input, Bluetooth, and USB.
It comes with the support for LG's WebOS. So, you will also be able to stream all your favorite content, including Netflix, Amazon Prime Video, and Hulu, among others.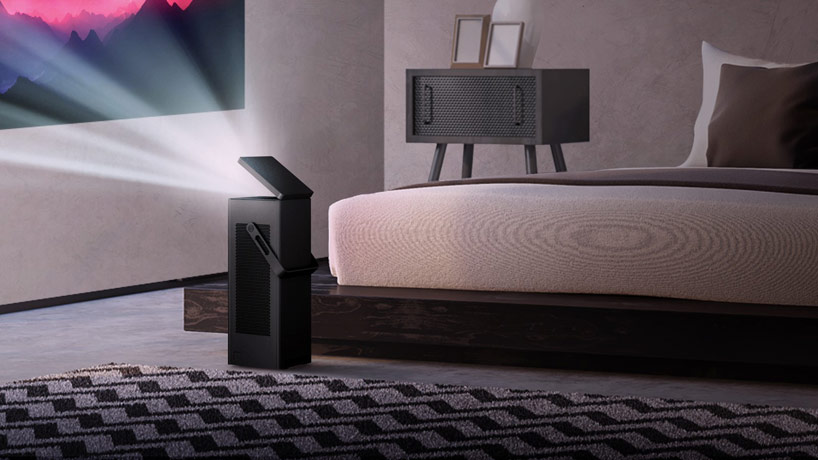 LG has not confirmed the pricing and the company will be showcasing it at CES 2018.
LG has been investing a lot in 4K televisions to delivery best visual experience. But the company also wants to offer something different than televisions. This product is impressive and will surely attract consumers.