Not Just Profiles, You Can Now follow Hashtags on Instagram
From just a photo sharing website to a social network, Instagram has come a long way. Now it has video sharing option, live videos and direct message features to keep users engage. It keeps on adding new features almost each month to improve experience.
Now the company has added anew way to get updates on your Instagram feeds. Now you can follow a hashtag to see top posts and Stories about a topic on your home page. This will make it easier to get updates about the topic you are interested in.
Following a hash is similar to following a friend. For following a hashtag, search a topic and you will see relevant hashtags displayed in search results along with related accounts. Open the hastag page to see updates and you will also see a follow button. Tap on it to follow posts from that hashtag.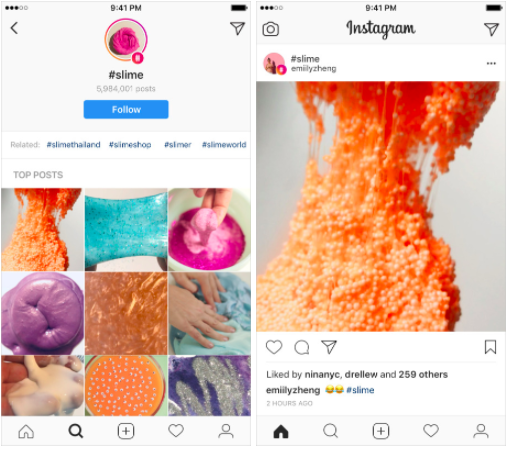 Hashtags posts on your feed will also have a prominent button above it. So, you can easily tell Instagram if you do not want to see more images like this one. Tapping on this will not unfollow the tag but will help Instagram understand what kind of posts you do not want to see.
Read more: Best ways to find out who unfollowed you on Instagram
You can also check out the hashtags other people follow in the same way you could see their following list. Instagram will use the same privacy settings that it uses for the following list. If your account is private, hashtags you follow will only be visible to your followers. But there is no way to completely hide the list of hashtags you follow.
Instagram's this new feature will surely increase the engagement on Instagram. People will be seeing more posts and will be engaging with more people.
Instagram is now set to cross 1 billion active users mark. So adding this kind of feature makes sense for attracting more users. Instagram also plays an important role in terms of revenue. So, Facebook takes more care of it and always keeps on working with options that could bring more engagement to the platform.