Instagram now lets you go live with a friend
Instagram has rolled out another interesting feature to make the app more interesting. Now you can go live with a friend together.
All you need to add a guest while you are broadcasting a live video. Simply yap on new icon on the bottom right and tap "Add" to invite anyone watching your Live broadcast. One the other person joins the live session, you will see the split into two and your friend pops up right below you.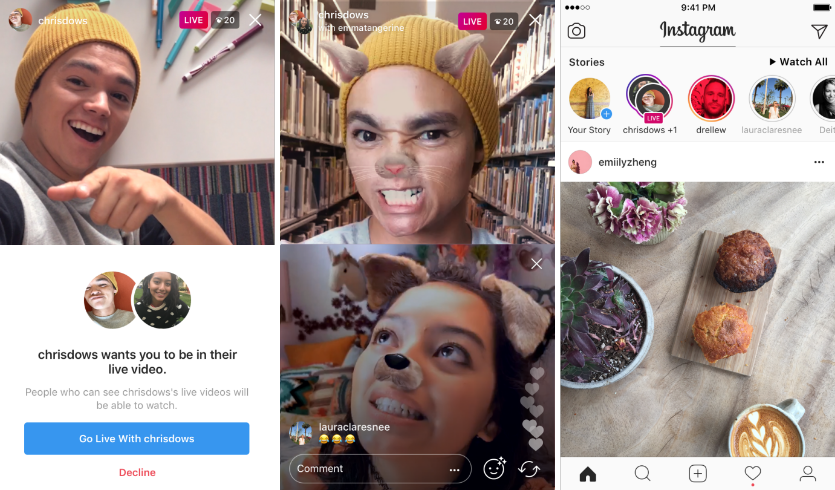 Instagram rolled out Live view feature back in November 2016 and got good engagement. With this new update, it will surely get better than it is already getting.
From its initial days, the app has managed to keep itself update regularly with interesting updates and keep users engaged.
Here are 2 Best Ways to Find Out Who Unfollowed me on Instagram.
We are also on Instagram with username: techlomedia. Do not forget to follow us for interesting updates.