British Council Launches myEnglish Online Course in India
British Council launched an online course myEnglish in India today. It is a unique and innovative English improvement online course that helps participant to gain confidence and fluency in English. The myEnglish is a six-week course developed for individuals who wish to improve their current level of written and spoken English.
We all know that British Council is one of the best international organization for cultural relation and educational opportunities. Founded in the year 1934, this organization helped 100 million people in 100 different countries to improve their English skills and build confidence.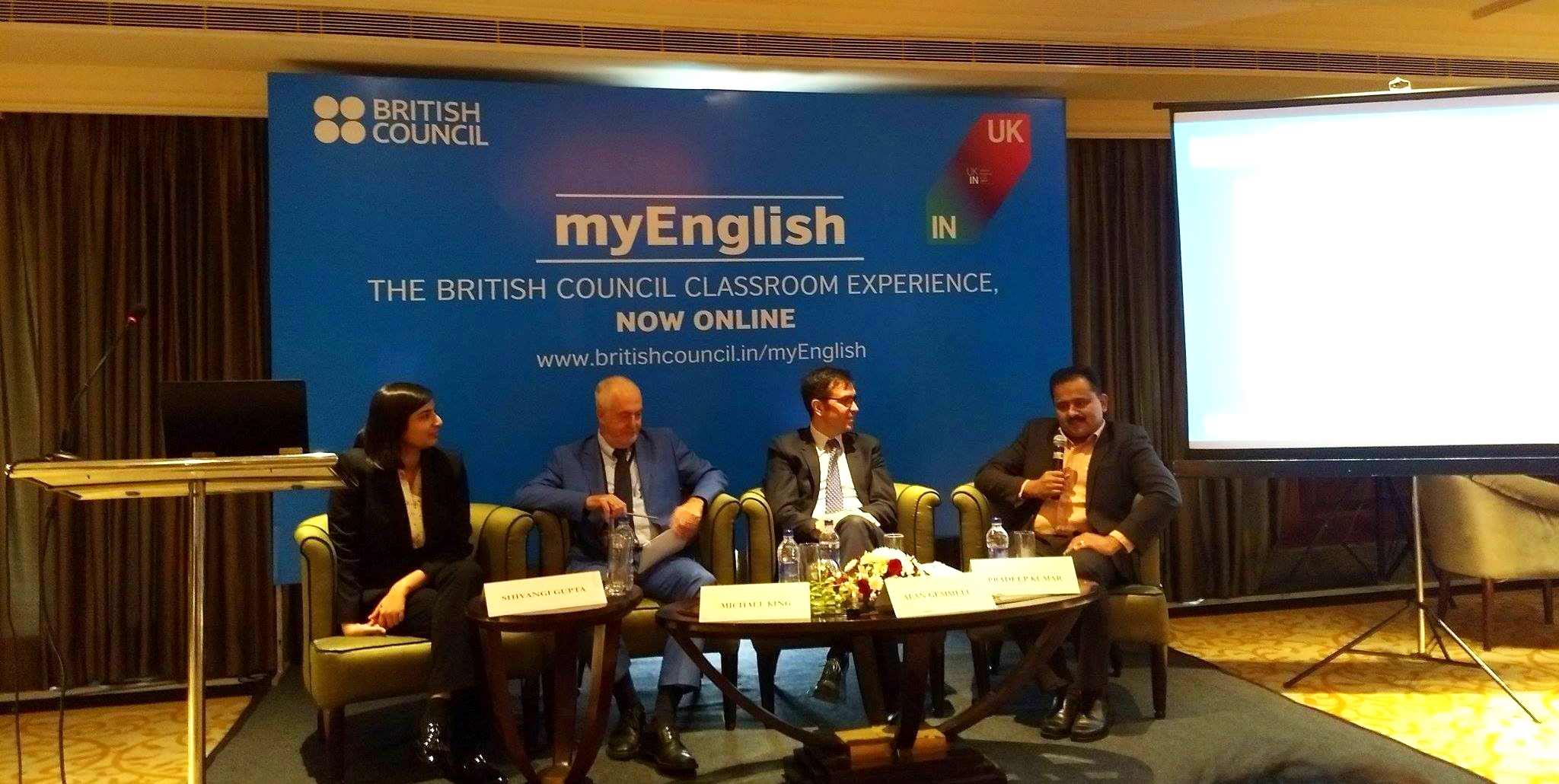 The myEnglish is a flexible online course with multiple modules that will be taught by British Council teachers. It has been designed to improve fluency, accuracy, and confidence in English. This course has interactive, sociable and fun lessons with clear objectives. The program has 3 different levels for participants; Pre-Intermediate, Intermediate, and Upper-Intermediate. At each level, there are 9 courses. The level of the course is decided by the language proficiency of participants.
Each course is 6 weeks long with a duration of 50 hours. This 50 hours in this course is a combination of live online classes and online activities. There are two hours of live online classes each week to practice English language and develop your speaking skills and confidence with your teacher and classmates. In the event, they told us that there will be maximum 20 students in one batch.
Alan Gemmell, OBE Director, British Council India said at the launch event, "British Council has been on the cutting edge of English language teaching, teaching millions of learners around the world and in India. Through myEnglish we have recreated the unique British Council classroom experience, offering customers flexibility, convenience and access to attend this course from anywhere in India. We are excited to launch this course and see its impact on the life of our students, both at the workplace and in their social life."
With is myEnglish online course you can improve your English communication skills and become fluent in a very flexible and interactive way. You can also learn how to interact in real-life situations in this course. The myEnglish classes are delivered over the platform called Zoom. You can access this course from anywhere and on any device like laptop, smartphone or tablet. This course is accessible 24/7.
For participation in this myEnglish online course, the participants are required to take a short online English language level check followed by consultation with the teacher. This will help the participant to opt the right level of course. This course is only available for the people who are above 18 years old. The fee for the one course of myEnglish is of Rs. 8,800 and is available from September 23rd.
For more details of this course, you can check British Council Website