UIDAI Launches mAadhaar App To Carry Aadhaar in Your Pocket
Now you do not need to carry your Aadhaar card in your pocket for verification purpose. UIDAI has launched a mobile app mAadhaar that allows users to carry their unique identification profile on mobile.
The mAadhaar App is now available to download on Google Play for Android users. For iOS users, it will be available soon.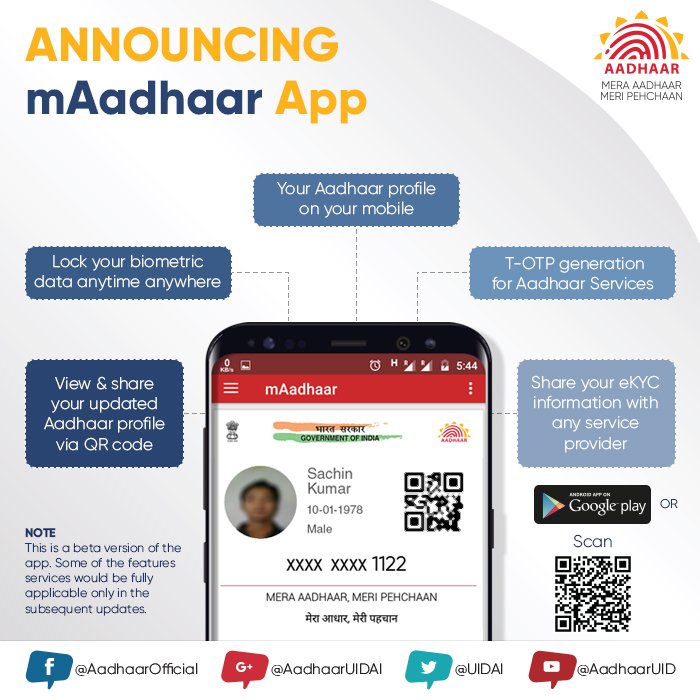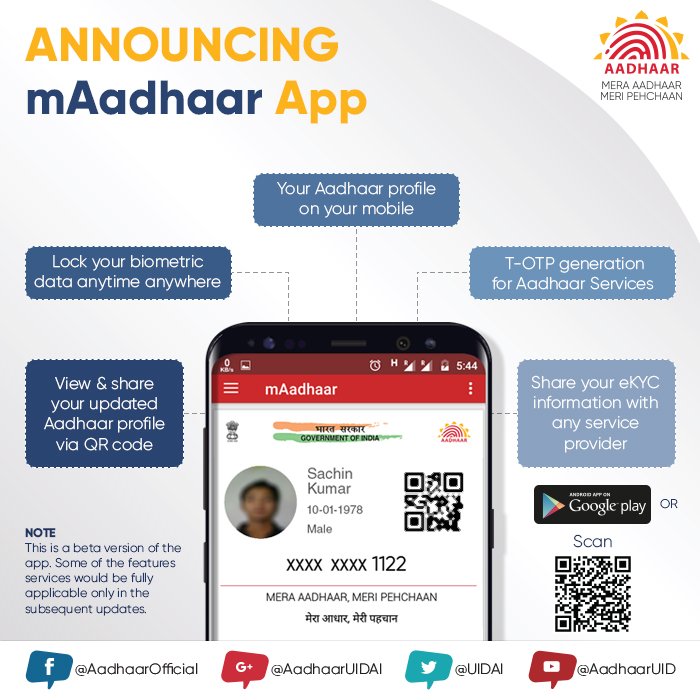 Also see: Aadhar card download
The app will have information like name, date of birth, gender and address along with the user's photograph. This app users Aadhaar registered phone number to verify the user and show the data.
The app also has a biometric lock/unlock feature to secure the personal data. The app also has "TOTP generation" (Time-Based One-Time Password) process which can be used instead of SMS-based OTP.
The app also makes it easy to share eKYC details with service providers.
If you do not have registered mobile number or you stopped using that, you need to change it by visiting nearest Aadhaar Enrolment Centre or Mobile Update End Point.