Facebook is rolling out Messenger Ads globally
The company has been testing Messenger ads in Australia and Thailand for quite some time. Now the ads are available globally.
With 1.2 billion users using Messenger, Facebook is offering a large platform to its advertisers. Most of the small and medium businesses use Facebook to expand reach, now they can target messenger platform as well.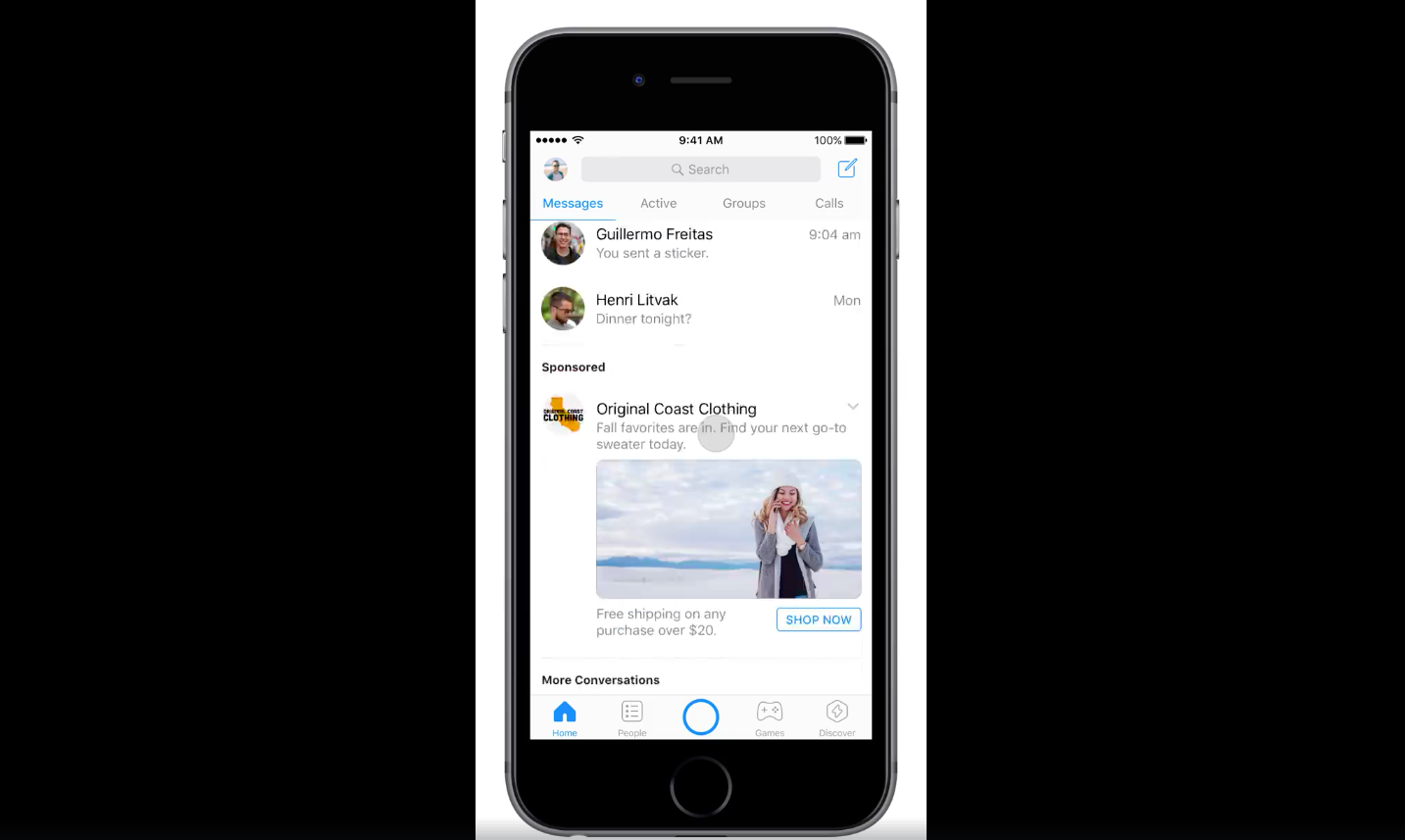 The ads will start rolling out slowly. So, it will not be available to all in coming weeks. People will see Messenger ads in the Home tab of their Messenger ads. Tapping on the app will redirect the user to the destination.
The size of advertisement is large enough to notice. So, Facebook will surely get good CTR. But I don't think the experience will be good enough. The company claims that it received good results with ads during testing and it will not affect user experience. I am not sure how Facebook monitored that because I personally feel bad after seeing ads taking half of the screen. I hope it will not be as bad as it looks in videos.
As of now, these ads use the same targeting as other Facebook ads. I also hope that Facebook will not start snooping in messaging content for showing ads.
The bad thing is that there is no option to opt-out from Messenger advertising. This was expected because Facebook survives on advertising revenue.
Messenger Ads will be available in Ads Manager and Power Editor. If you are not targeting any placement, it will be included in all supported campaigns.