Microsoft introduces 'Modern Keyboard' with fingerprint scanner and 'Modern Mouse'
Microsoft has quietly launched a new "Modern Keyboard" with the integrated fingerprint scanner and "Modern Mouse" as next generation into devices to match the design of the latest Surface models.
This new keyboard looks similar to Surface Keyboard but comes with a fingerprint scanner and ability to use wired connection. This modern keyboard is priced at $129.99 and will be available soon.
The fingerprint scanner is the most notable change in this successor of Surface Keyboard. The fingerprint id is also compatible with Windows Hello, Microsoft's biometric login feature. It also works with Windows Hello-supported app.
Microsoft Modern Keyboard has an aluminum frame with a sleek design. The dimensions measure 16.57 x 4.43 x 0.76 inches and weight is 413.5 grams.
The best thing is that you can either use it as a wireless keyboard with Bluetooth pairing or use wired connection. The wireless range is up to 10 meters in the open air and up to 5 meters in an office environment.
It has a rechargeable battery that works for up to 4 months on a full charge.
It is compatible with Windows 10 (32 bit/64 bit), Mac OS, Android, and iOS as long as the device supports Bluetooth 4.0 or higher.
The new Modern Mouse looks a lot better than previous models with a smooth rounded design. It has nearly invisible buttons and a metal scroll wheel that feels solid under your finger. It is designed to have premium precision pointing.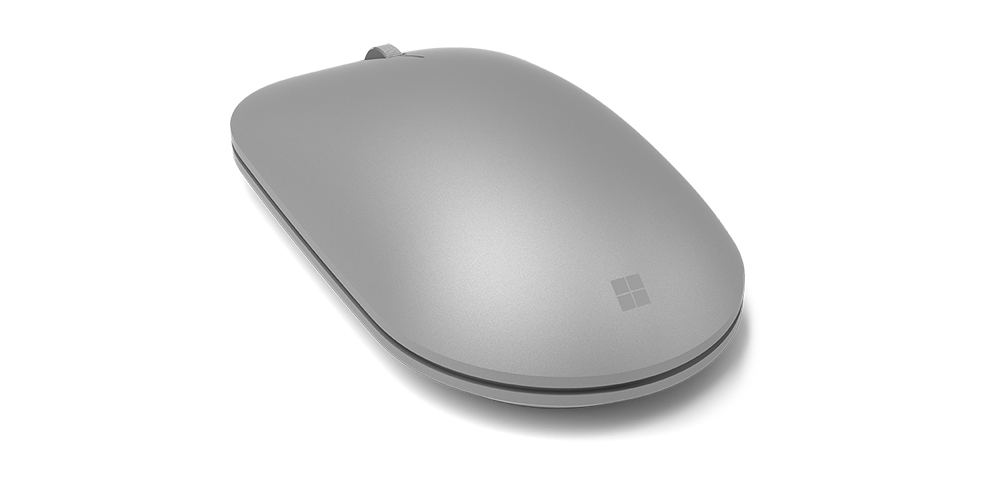 It also uses Bluetooth 4.0 to connect with your system. The company didn't reveal an exact PPI rating.
The Modern Mouse costs $50 and it will be available soon along with Modern Mouse.
Recommended Videos