WhatsApp Adds Chat Pinning Feature In Recent Beta
In the recent beta version, WhatsApp is testing a new feature 'Chat Pinning' to make your instant messaging experience even better. This feature allows you to pin important conversations on the top of the list for quick access.
You can pin both individual chats and group chats. So, pin important people on the top and access it quickly. So, you will not have to waste time in scrolling and searching the conversation when you need it.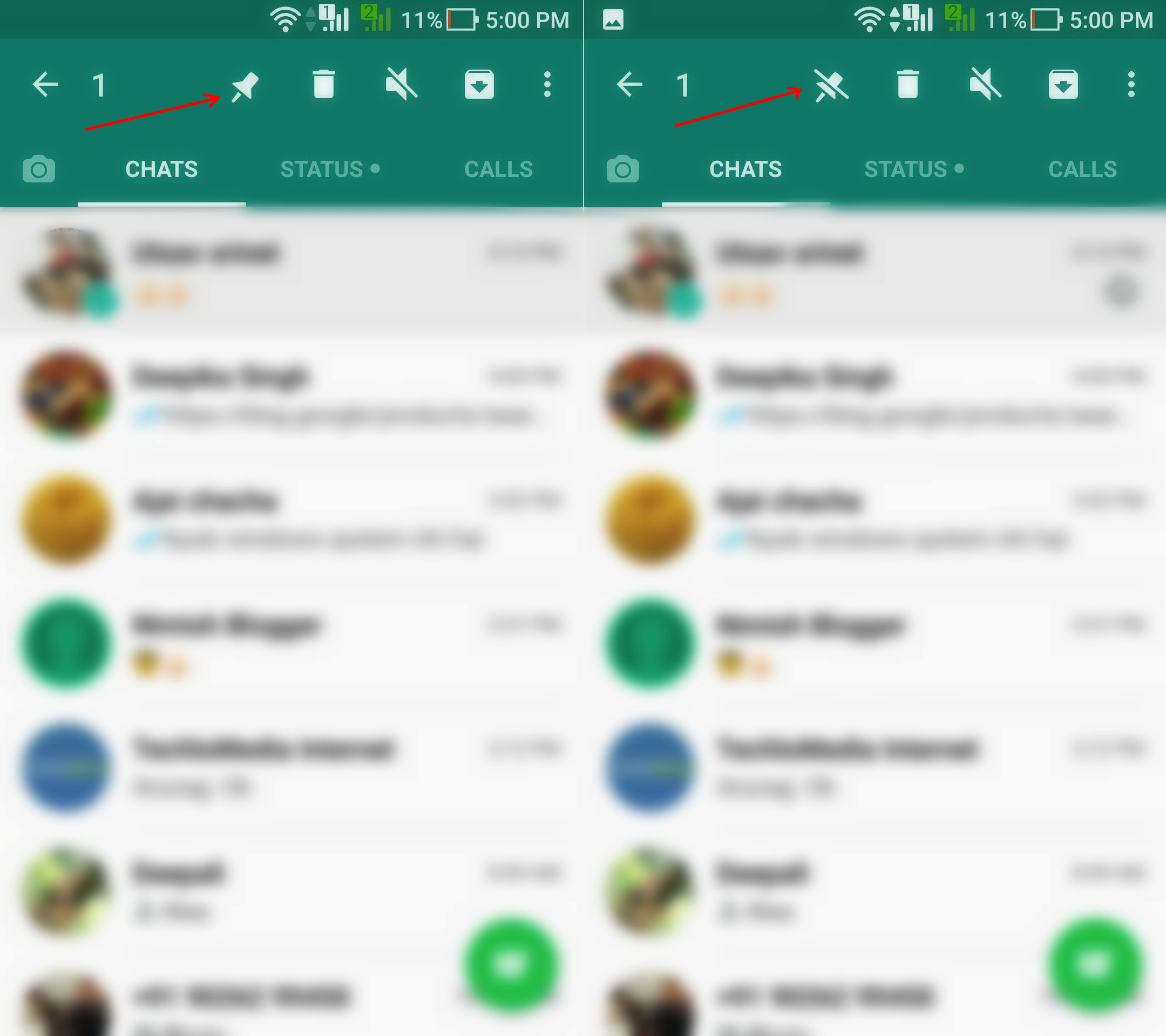 Pinning a chat is easy. Just press and hold on any chat thread and select the Pin icon from the top bar. The same process can be followed by unpinning a chat.
It is worth to note that you can only pin up to 3 conversations. If you try more, it will show you the pin option but you will not be able to pin any new chat thread.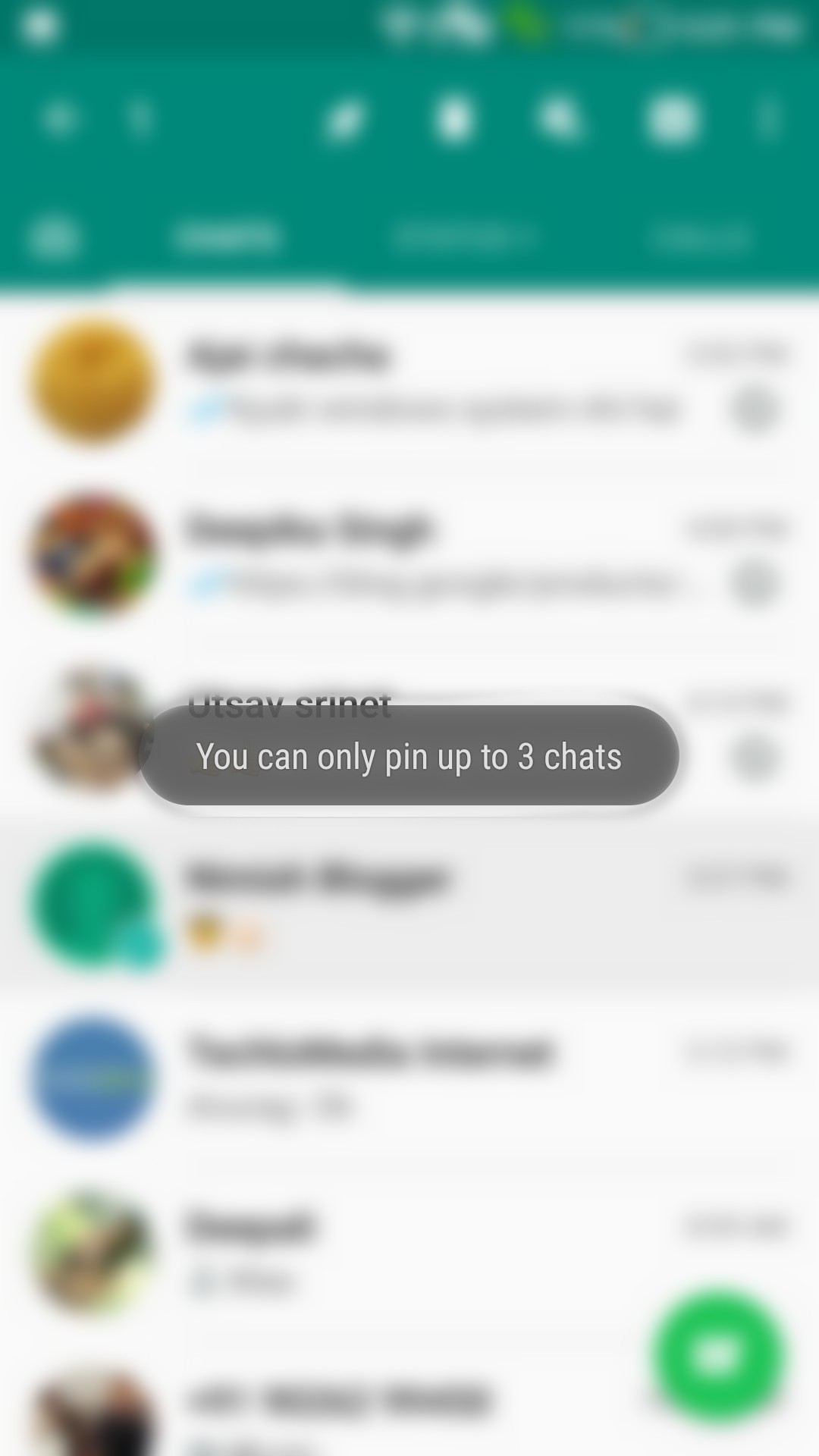 This feature is only available in the beta version and I cannot say when it will be available in the stable version. If you want to try this feature, you can install the recent beta version of WhatsApp.
Chat pinning has existed for quite some time and WhatsApp is adopting it too late.
What do you think about this new chat pinning feature? Do you find it useful? Share your views with us in comments.