OPPO announces world's first camera module with 5X optical zoom
At MWC 2017, OPPO announced world's first camera module with 5X optical zoom. The company calls it "5x Dual Camera Zoom" technology, the world's first periscope-style dual-camera technology for a smartphone.
As the name suggests, this module uses a periscope structure with dual camera sensors. It offers 5X lossless zoom capability. Not just 5X optical zoom, users will also enjoy an image stabilization capability.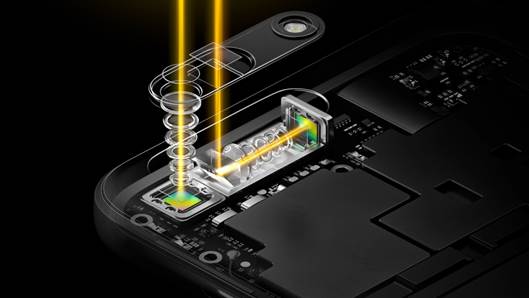 With the periscope-style structure, it shifts light 90-degrees through the prism into a hidden telephoto lens. By shifting the angle of the telephoto lens by 90 degrees, there is enough space for deep zoom.
The current dual camera setup can only achieve 2X zoom but it also disappoints. Oppo's new 5x Dual Camera Zoom has completely redefined the zoom experience with dual camera setup. Oppo also claims that this new camera tech will also allow users to fully capture landscapes, portraits, and close-ups.
Mr. Sky Li, VP, OPPO, MD of International Mobile Business & President of OPPO India, said, "The '5x Dual Camera Zoom' has opened up yet another realm of possibility in terms of smartphone photography, and is a reflection of our dedication to delivering on what our customers want and need – to take beautiful and clear pictures".
Another notable thing of this camera module is that it is only 5.7mm thick. If we compare it with existing typical 2x optical zoom lens, Oppo's new module is 10% thinner.
These are the best Oppo Smartphone in India.
To offer the better experience with OIS, Oppo has applied OIS directly to the telephoto lens. Both the prism and telephoto lens intelligently sense vibrations and try to compensate it in real time.
The company had spent over a year in developing this camera module that has more than 50 different components. We can expect the next Oppo F-series flagship to feature this next generation camera module.
Recommended Videos