Lenovo announces its own Alexa-powered home speaker
Lenovo is the next major tech company that jumped into the smart home market with its new AI-powered speaker 'Smart Assistant'. This Lenovo Smart Assistant is powered by Alexa and looks similar to Amazon's Echo in press images.
Smart Assistant retains the same cylindrical design with half aluminum casing, half colored speaker grill. It will come in three color variants including Light Gray, Orange, and Green. The company may also release few more color options after the launch. The color options will also depend on the region.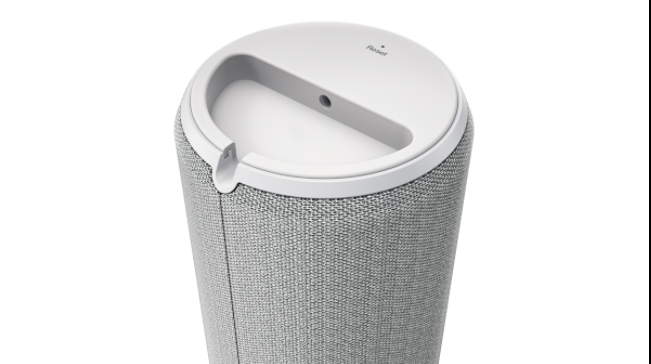 Smart Assistant speaker sports eight 360-degree far-field microphones with noise suppression and acoustic echo cancellation. It enable the device to pick up voice commands from up to 16 feet away. It recognizes voice commands to perform the web search, play music, create lists, calendar reminders and much more.
"It is also designed to run Lenovo smart home devices, as well as scores of existing third-party products to expand user options," said Lenovo.
It has 2GB RAM, 8 GB storage 1 x 5W Tweeter + 1 x 10W Woofer. It comes with WiFi802.11n and Bluetooth 4.0 connectivity.
The device also comes with the option of a special Harman Kardon edition. It claims to offer premium audio quality for music and home entertainment.
The Lenovo Smart Assistant will be available starting May. The base model is priced at $129.99 and for the Harman Kardon edition will be available for $179.99.