Take the World's Best Online Courses from Reputed Universities with Coursera
Imagine, you are having your degrees and certificates of universities like Stanford, Penn, University of Michigan, Duke Universities that too without going there and spending millions-billions of bucks. Yes, it is possible. Now you can take the world's best courses from reputed universities, online with Coursera.
Coursera is an education-based online platform to offer courses online for anyone to take.  They are partners with top universities and organizations worldwide and provide universal access to the world's best education.
It has more than 22 millions of registered learners from all the corners of the world who are happily taking degrees, specializations and courses.  Coursera offers over 1600 online courses and over 160 specializations from 146 university partners. These courses are priced between USD 29-99 or INR 1930-6600, I think which is much less than the actual course in the university.
Also, India is the second largest market of Coursera with 1.8 millions of users. People who are college pass outs or working on a companies are the main learners as the technology skills are in the demand right now. Entrepreneurial and young professional are also active users of Coursera.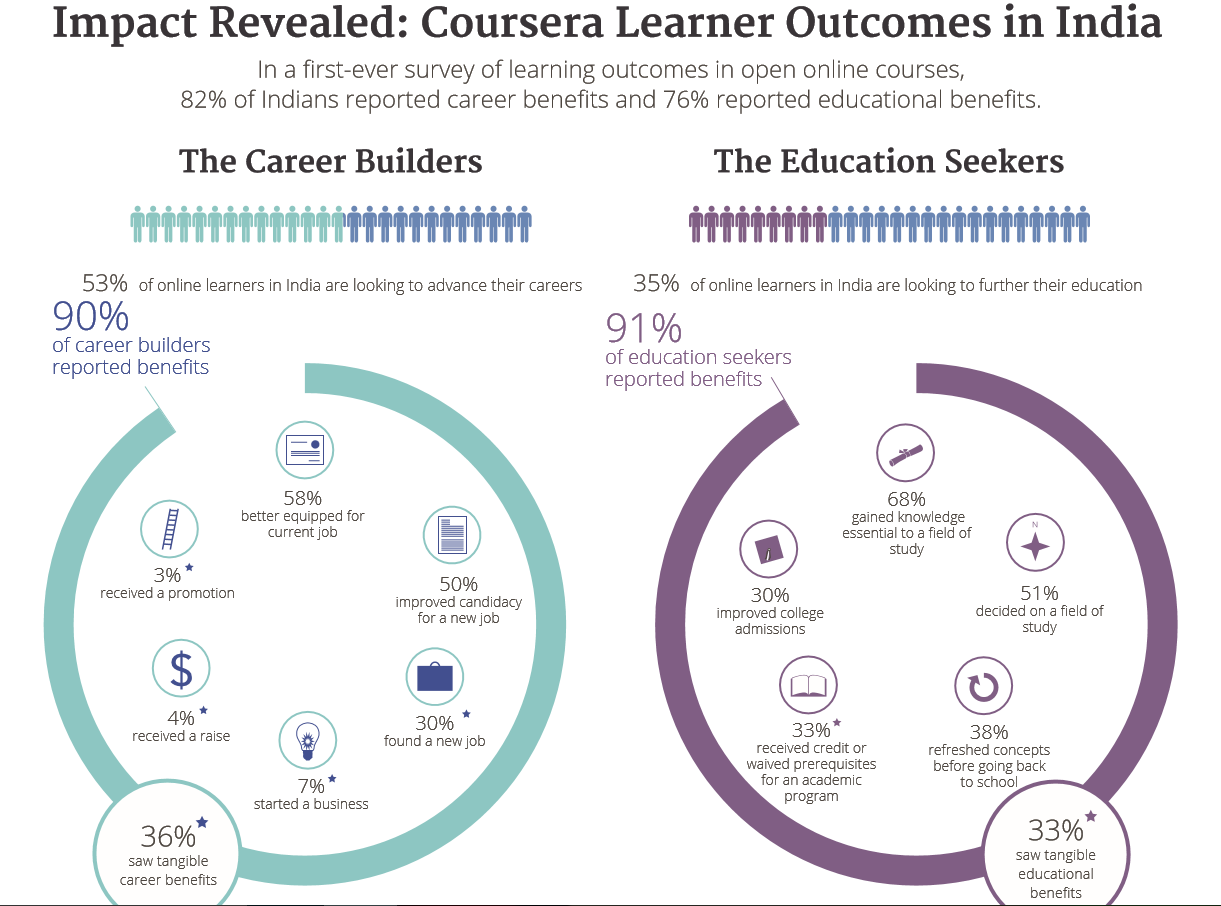 Coursera has increase in the number of Indians registering on Coursera over the years. When Coursera was introduced to the Indian market in the year 2014, they had only 680,000 users. But it grew by 70% from 2014 to 2015 to a massive 1.1 million in August 2015. They also have android apps for mobile users.
This is the list of top courses: India
There are many online courses on data science, business, computer science, social science etc. You can enroll in multiple courses at the same time and also you can take help from previously enrolled students. There are assignments and assessment which helps in analyzing the growth of the students.
I think Coursera is the big and right platform to grow your skills and that too with degree of reputed universities. If you are thinking to join any online courses in future, you can trust Coursera.