WhatsApp video calling comes to Android
A few days back, video calling was spotted on Whatsapp for Windows beta. Now, Android users can also try the same feature by using the beta app.
This was first spotted by Android Police which confirmed that version 2.16.318 (451462) has enabled the video calling feature. If you install the WhatsApp beta in your phone, you will see video call option after tapping on call icon.
While you are on the video call, you see options for changing camera view from front to back or mute the audio.
When you check the call logs, it also shows you what call was just an audio call and what was a video call. You can identify it with icons in call logs.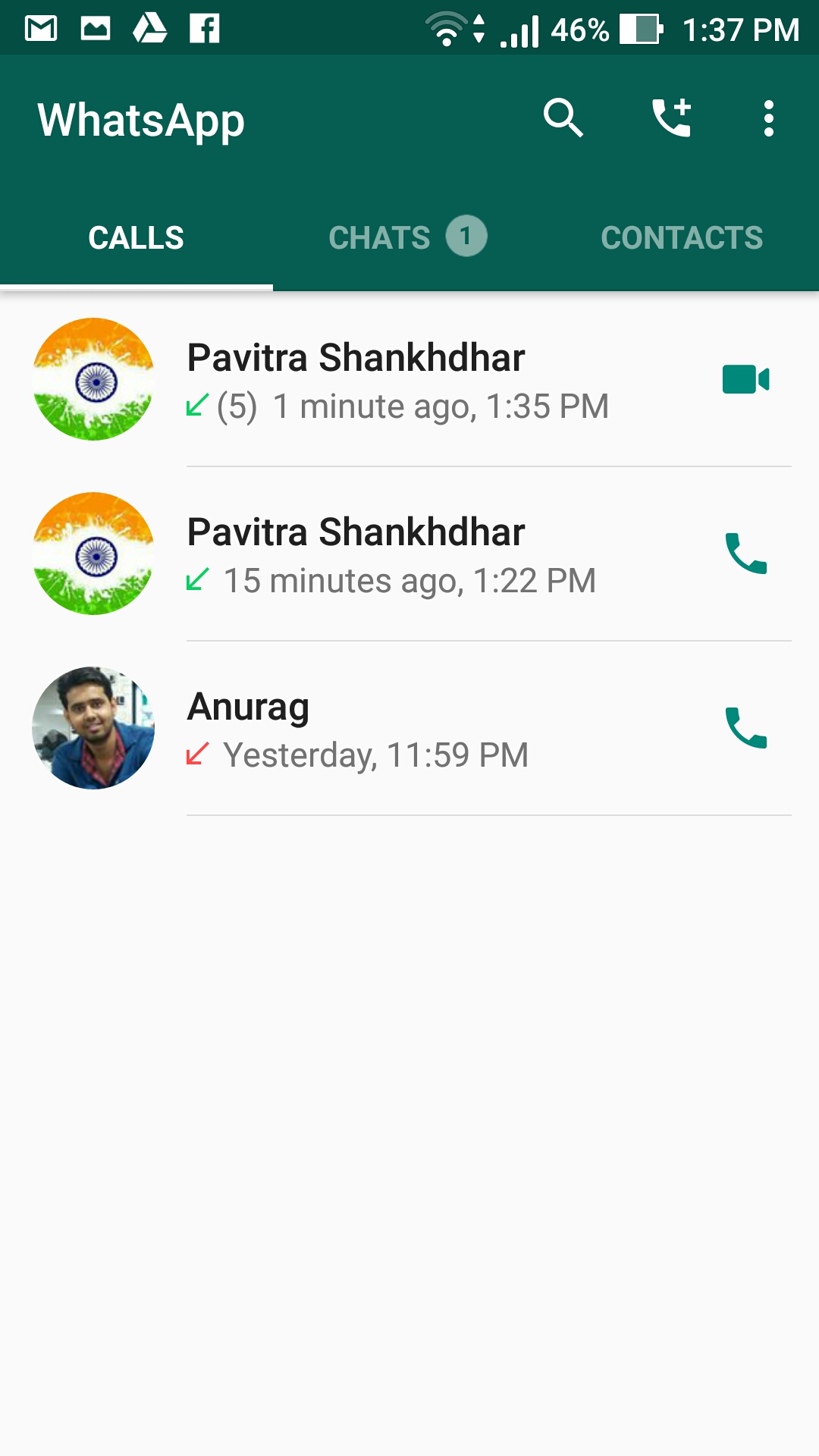 If you also want to try this feature instantly, you need to download the beta app on your device. You can download Android beta from this link.
If you face any trouble, you can comment below to ask. Try video calls on WhatsApp and let you know your experience. Do you think it is as good as in Duo?