Paytunes replaces mobile ring tones of your phone with ads and rewards free recharge
In recent years, way of advertising has changed a lot. While it was limited to print media and video ads on Television few years back, Internet and mobile phones have revolutionized this. So, we can see various innovative ways to advertise products without irritating potential audiences or viewers. Paytunes is a similar kind of advertising platform which offers a unique way if advertising.
Before I talk about this app, you should know that the app has won BEST ENTERTAINMENT APP AWARD in GMASA Awards- 2016. It also claims to have over 1 lakh users who are using it to earn free recharge.
For businesses, Paytunes is an advertising platform. For users, it is an app to earn free recharge. In this article, I will be talking about PayTunes from the view of a user. For users this app offers freeRecharge for listening to ad jingles.
You have to signup by using your phone number. Enter your number and it will send you a verification code. Once your number is confirmed, you can start using this service.
There are basically two ways to earn points.
Receive calls
As I already said, you will get points for listening to ads (which will be played in place of ring tone). Here are the rules:
If you pick a call after 7 seconds, you will get 1 point.
If you pick a call after 15 seconds, you will get 2 points.
You will get 3 points for a star call picked after 15 seconds.
Your call duration should be more than 10 seconds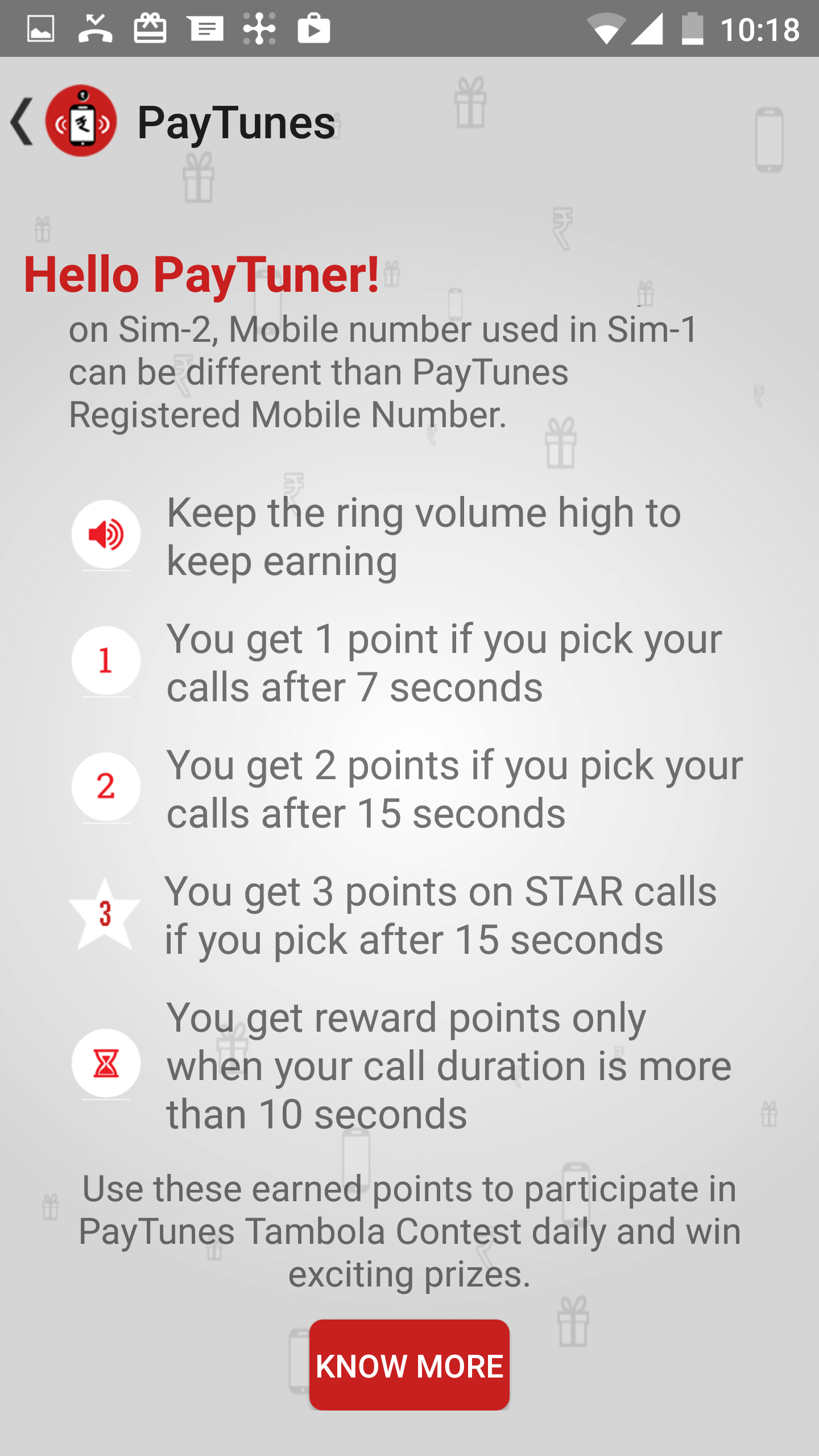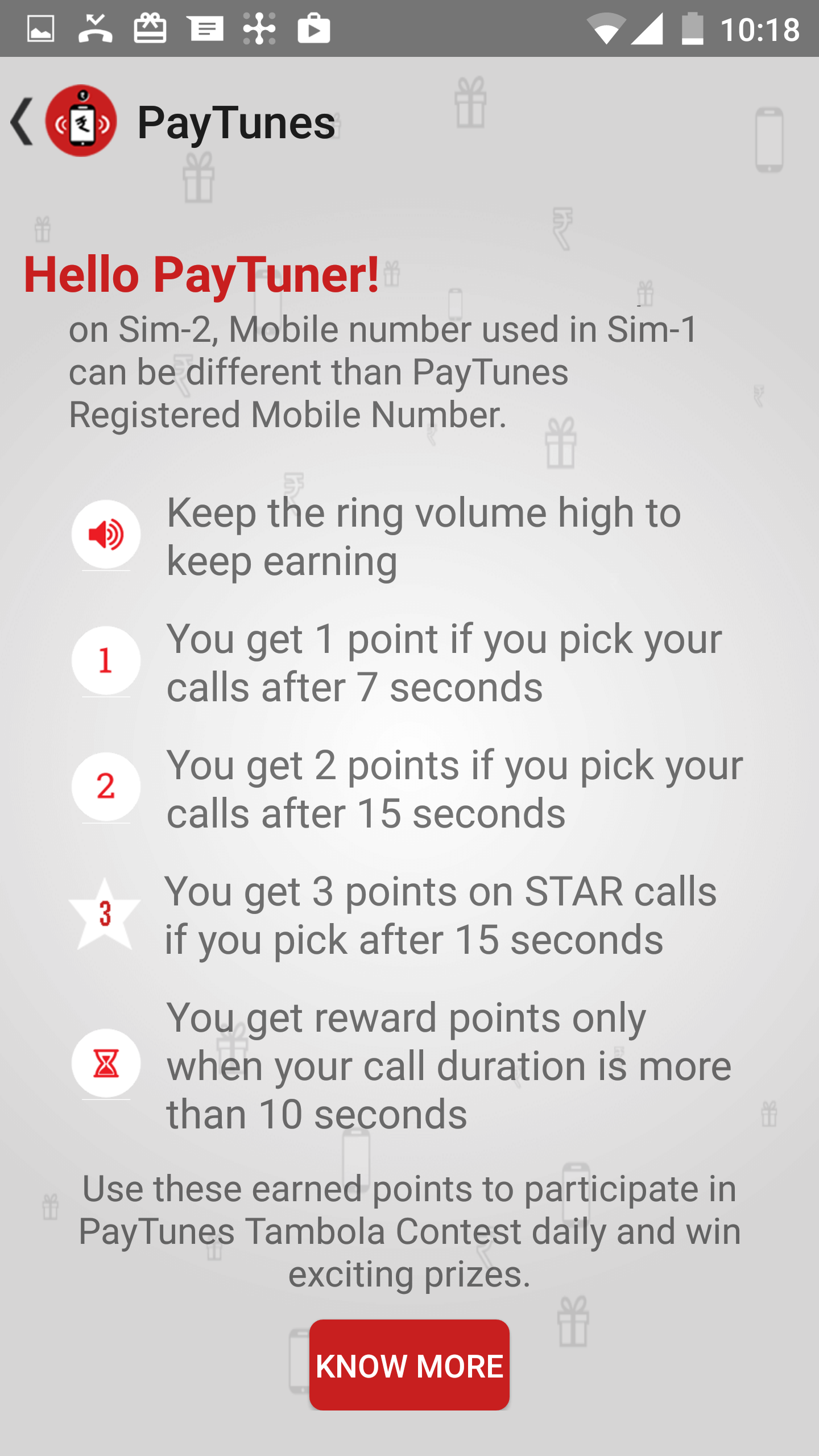 When you will receive a call, you will listen to an advertisement in place of your phone;s ringtone. Just follow the above rules to get points.
Install apps
Along with its primary points earning system, it also allows you an alternate way to earn point. You only have to install advertisers apps and earn points.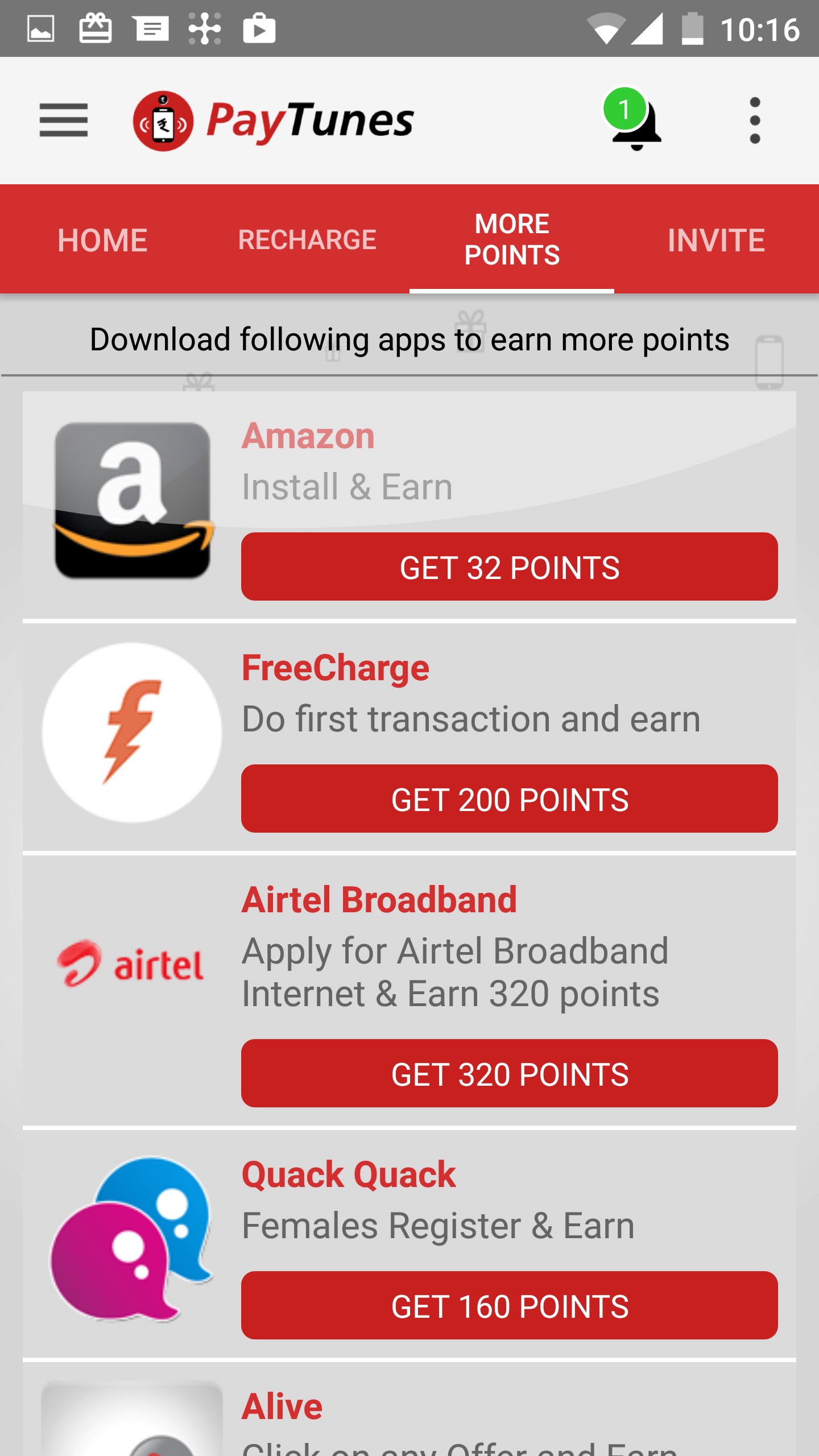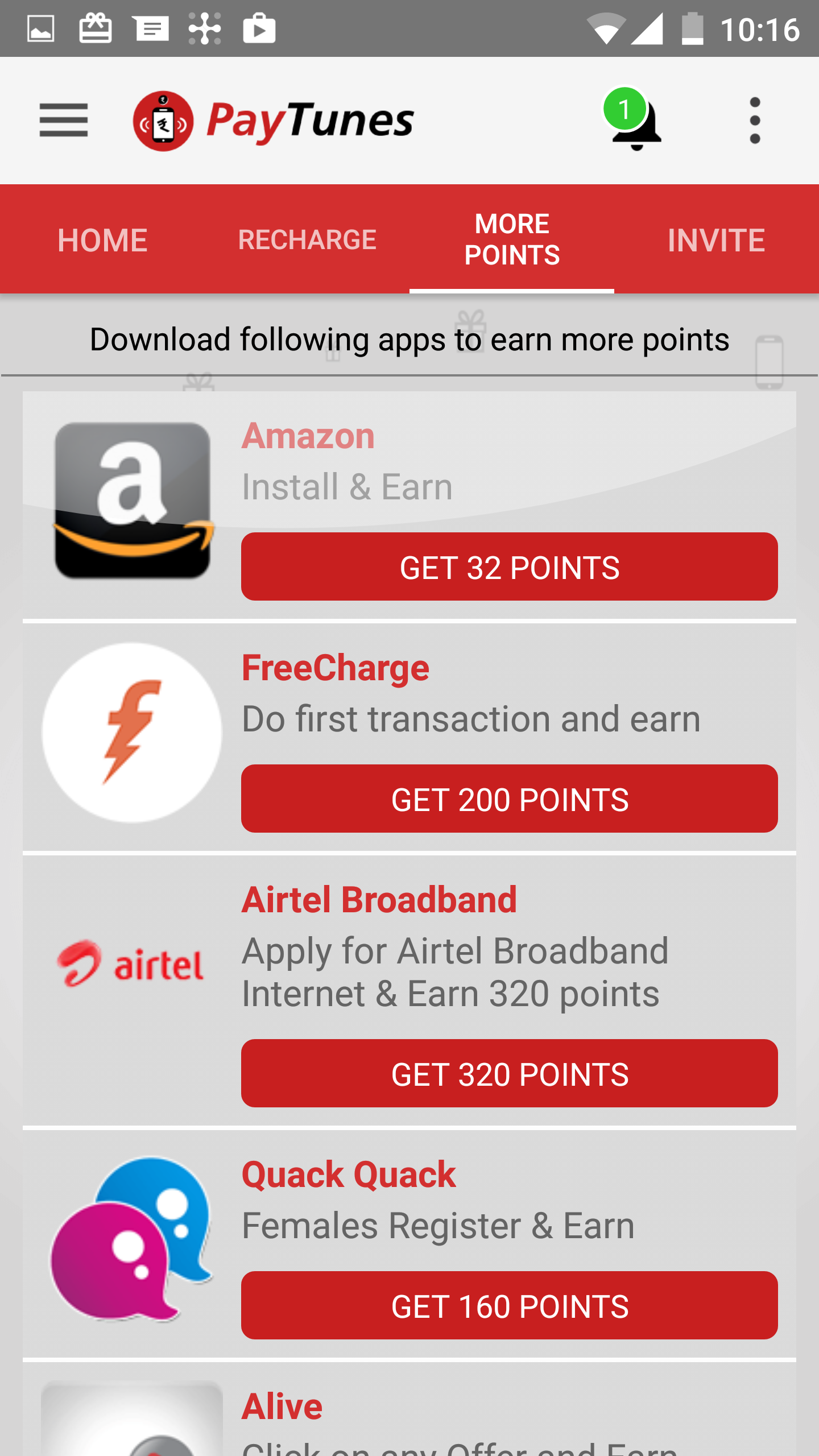 In both processes, we earn points. These points can be redeemed to get recharge.
There is another option of Tambola tickets. Basically this option is to buy tickets and participate in daily draws or contests. If you are lucky enough, you have chance to win products. You can see it as lottery system. The more tickets you buy, you have more chance to win the offer.
You will be notified when you have enough points to participate in lucky draw and recharge your mobile. If you are lucky, you can win big gifts like car, laptops and more. If you are not lucky, you can at least get free recharge.
Invite your friends to earn more
This app also has an invite system. So, invite your friends and ask them to use this app to earn free recharge and more gifts. If you friends join from your referral link, you will get when your friend buys a Tambola ticket or do first recharge on the app.
Overall this app is fine and works good. Best thing is that you can earn free recharge and win big gifts without putting any investment.
For advertisers, this service is a good thing. Users will surely play the ringtone for more than 7 seconds. So, not only users but people around them will listen to your advertisement.
Try this mobile app to win free recharge and prizes. If you have anything to share with us, you can always comment below.