HP launches High-End Gaming Desktop: Omen X
HP unveiled the Omen X Desktop  a few days back and indicates the company's debut in high-end gaming. Teamed up with 'Maingear', HP Omen X Desktop's peculiar design is the first thing you'd notice.
Built into a metal cube sits at 45° angle on a stand and is aesthetically pleasing with the built in multi-colored lights. This unique design allows better ventilation as most of its surface is exposed. However, cooling and aesthetics aren't the only reason, this cubic chassis allows hardware components to be separated into different chambers making it easier to swap hard drives from time to time.
Up to 60% off on Bluetooth Speakers
Up to 60% off on Bluetooth Speakers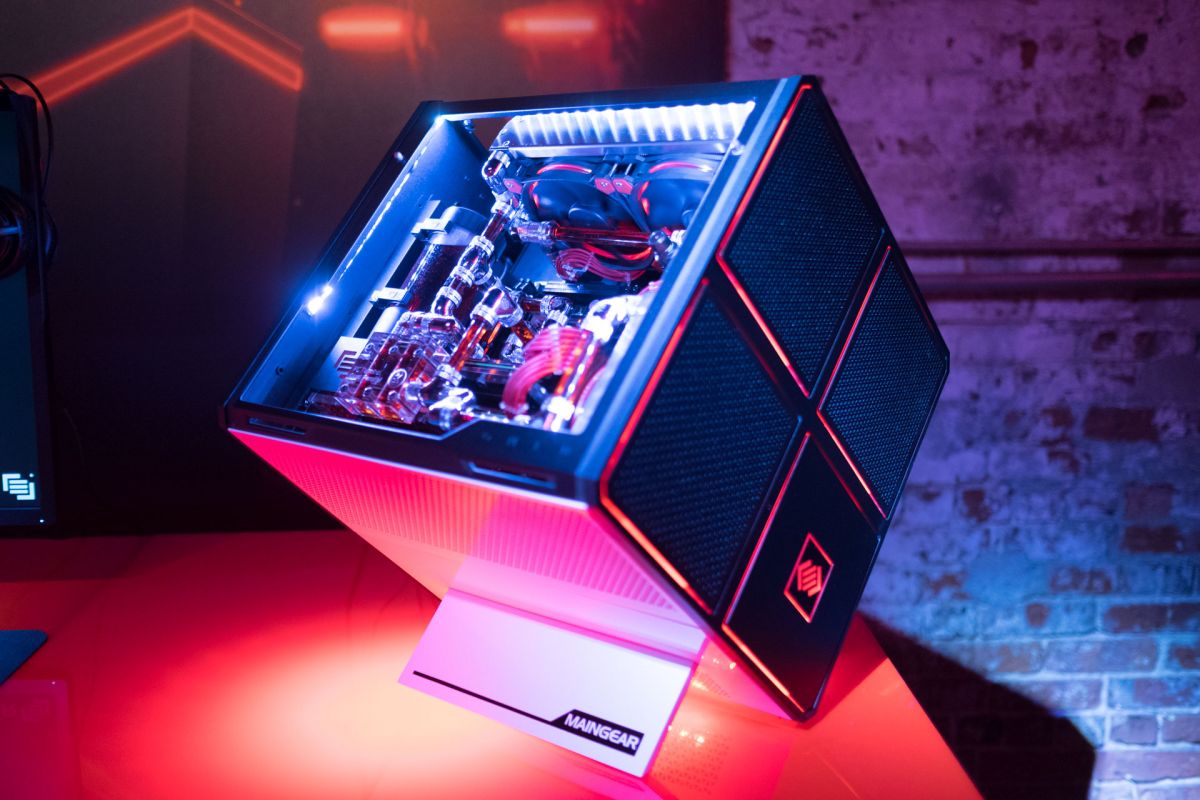 The Omen X is designed purely for high-End gaming and VR. Its baseline model comes with 7th Generation Intel Skylake processor cranked up to 4 GHz, 8 GB RAM, 2 TB Hard Drive, Radeon RX 480 Graphics card alongside liquid cooling. The Omen X has an insane 10 USB ports of which two are USB-C while the rest being 3.0.
The baseline model may not seem high end, hence HP gives the option to swap the graphic cards with dual AMD Radeon R9 Fury X or dual Nvidia GeForce GTX 1080. These two are a pure powerhouse and an absolute monster. The RAM can be doubled to 16GB too.
However, if you love the chassis  but prefer to build your own custom PC from scratch, the cubic case will be available for purchase as a stand-alone product.
The starting price of Omen X is $1,799 (approximately Rs.1,20,209) while the stand alone case is priced at $599 (approximately Rs. 40,025). HP has evidently gone all out with the Omen X Desktop, It looks intimidatingly gorgeous and eyes on dominating the High-End Gaming desktop market.
Image Source: CNET