Samsung is offering 10% Cashback on its high-end smartphones in India
Samsung has started offering limited time cashback as a part of its 'Special Affordability Offers' program. Under this program, Samsung is offering 10% cashback to its high-end smartphones including Galaxy S7, Galaxy S7 edge, Galaxy Note 5, and Galaxy S6. This offer is vaild until July 31, 2016.
Smartphone buyers can avail the cashback when they purchase the phone through debit card or credit card, but it is not valid on Citibank and AMEX cards.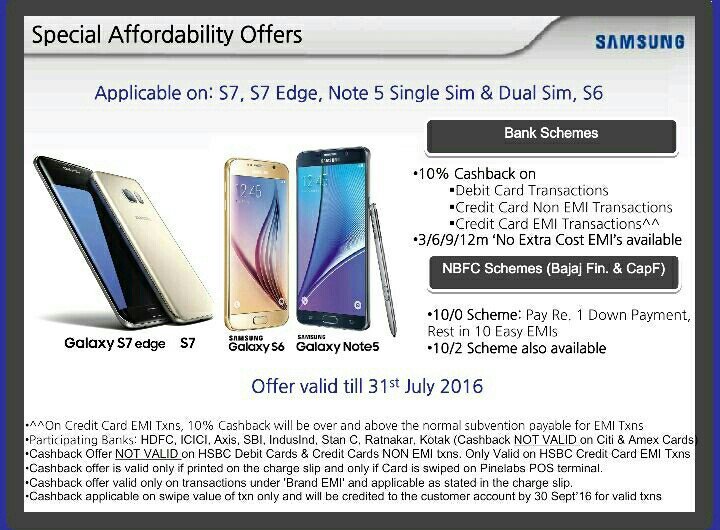 Not just this cashback, Samsung is also offering 3/6/9/12-month EMIs on its high-end smartphones at no extra cost if the purchase is made using the debit card or credit cards. Buyers who do not have any debit or credit card can avail a 10-month EMI through Bajaj Finance and Capital Finance. 
Cashback will be credited to customer's bank account by the end of next month (September 30).
It seems Samsung is not getting good customer response on its high-end phones. So, it is aiming high with cash back offers. While good phones are now available in mid-range and upper entry-level segment, customers generally avoid spending high amount on smartphones.