Google Hangouts for Android Gets Video Messaging
Google Hangouts just pushed a new update to its Android app and brought a feature which was already available in iOS app for more than 2 years. Now, Google Hangouts for Android supports video messaging. It allows users to record videos and send instantly to friends.
It is worth to note that video messaging came to iOS back in February 2014. This year in March, Google also increased the length of video message from 10 seconds to 1 minutes. Now, this feature is available for Android with support to video messages of up to 1 minutes of length.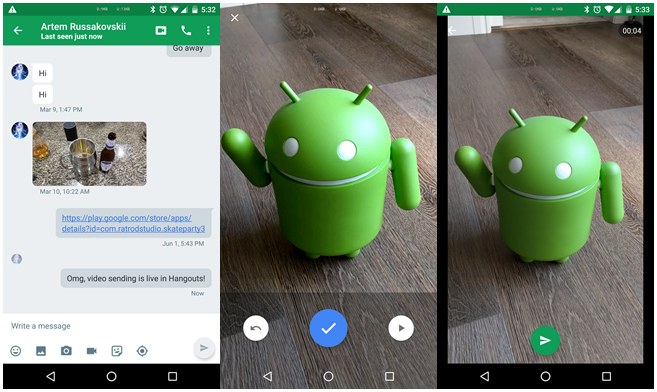 Updated app is not yet available in Google Play Store but users can try downloading it from APK mirror. If you do not want to download from other resources, wait for few hours for the official update from Google Play Store.
It also does not support video playback within the conversations. You will need a separate app to view the clip.