Is Xiaomi working on a 4.3-inch Display Phone?
It looks like Apple is not the only company focusing on a small size smartphone. Xiaomi seems to be working quietly on a small display device. A post on Weibo revealed the photo of a Xiaomi smartphone with 4.3-inch display. This phone is being called as Xiaomi M2 SE.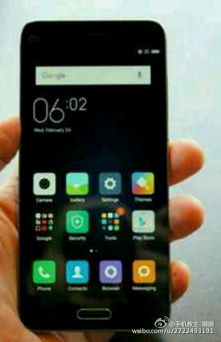 As per the post, Xiaomi M2 SE will come with 4.3-inch display along with high-end hardware specifications. It will reportedly come with a Snapdragon 820 processor with 3GB RAM and 32GB storage. In photo, you can also see a physical home button which could be backed with a fingerprint sensor.
Other rumors specs of the phone are HD display, 13-MP rear camera and 5-MP front camera. From specs point, it looks similar to Xiaomi Mi 2 phone.
The Xiaomi M2 SE is rumored to be launched in June this year. We will have to wait for few more leaks to know if this phone is really in works. 
Not just small phone concept, but name 'SE' is also similar to iPhone SE. This is the reason US media says that Xiaomi copies Apple. If this phone is really in works with the same name, this "copy debate" will get heat.
Source: GizChina