Top 5 Smartphones of 2015 [Our Pick]
In few days, we will be welcoming a new year. New year will bring improvements in existing technologies, new inventions, new phones and better IOT devices and more. This year, we saw various new things in smartphones. Fingerprint sensor was the biggest trend most of the companies adopted. Budget segment was flooded with good devices which made buyers really confused. Even flagship devices were so good to choose best among them. This year, it was really tough to select best smartphones of the year. We looked on various factors including specifications, performance and usability while selecting the best 5 smartphones of 2015. We also took care of user experience and reviews of those phones given by other popular publications.
Best Smartphones of 2015 [Our Pick]
1. Google Nexus 6P
We are putting Google's Nexus 6P at the top of the list. This Nexus device performs pretty awesome in everything. It comes with awesome 5.7 inch QHD AMOLED display with Scratch-resistant glass. 64-bit octa-core processor on Snapdragon 810 Soc with 3 GB RAM offers good performance. This phone offers stock Android experience but you will still enjoy the pretty simple interface due to its fast performance. Even if it does not offer best camera in smartphone, still camera performance is pretty awesome. It comes with 13 megapixels rear camera with dual LED flash, HDR, laser auto focus and various other features. On front, it has 8 megapixels front camera which gives good selfie experience. It comes with all connectivity features but fingerprint sensor is the advantage. Fingerprint sensor is fast and offers better accuracy.
In terms of battery, it is packed with 3450 mAh which is best in all flagship devices. I am very impressd with its battery performamce.
2. Samsung Galaxy Note 5
Samsung Galaxy Note 5 is one of the best flagship devices of this year. We are putting this device at number 2 spot. With awesome display, good camera and good performance, this phone also impresses us. It offers a 5.7 inch Super AMOLED Plus Quad HD display which is brilliant. It is packed with 1.5GHz octa-core Exynos 7420 processor with 4GB RAM. Performance is very good. Camera of the phone is good and fast enough to quickly capture photos. It comes with 16 megapixels rear camera and 5 megapixels front camera. Camera can also record 4K videos.
It offers various connectivity features including 4G, Wi-Fi, Bluetooth, NFC, microUSB and GPS. 3000 mAh battery is good enough to back this hardware.
3. Apple iPhone 6S
This year Apple has improved its flagship device Apple iPhone 6S a lot with improved processor, more ram, better camera and improved battery life. Apple iPhone 6S is seriously faster than previous iPhone due to more RAM and faster processor. 12-megapixels rear camera offers great images. Live photos feature of iPhone was liked by most of the users. At front, it comes with 5-megapixels front camera with Retina flash for low light selfie. In terms of specifications on paper, this device lacks in hardware. But in performance, it seriously beats various flagship devices.
We are putting iPhone 6S at the third place of the list.
4. Samsung Galaxy S6 Edge+
Samsung Galaxy S6 Edge+ was another smartphone by Samsung with high-end specs, awesome performance, and beautiful design. It curved display at both edges looks awesome and lets you quickly access notifications.
It is powered by 1.5GHz octa-core Exynos 7420 processor with 4GB of RAM. In terms of performance, it really impresses us. It also comes with a 16-megapixel rear camera with 4K recording,  HDR and various other features. 5 megapixels front camera also lets you capture good quality selfie. 3000 mAh battery also works good.
5. LG G4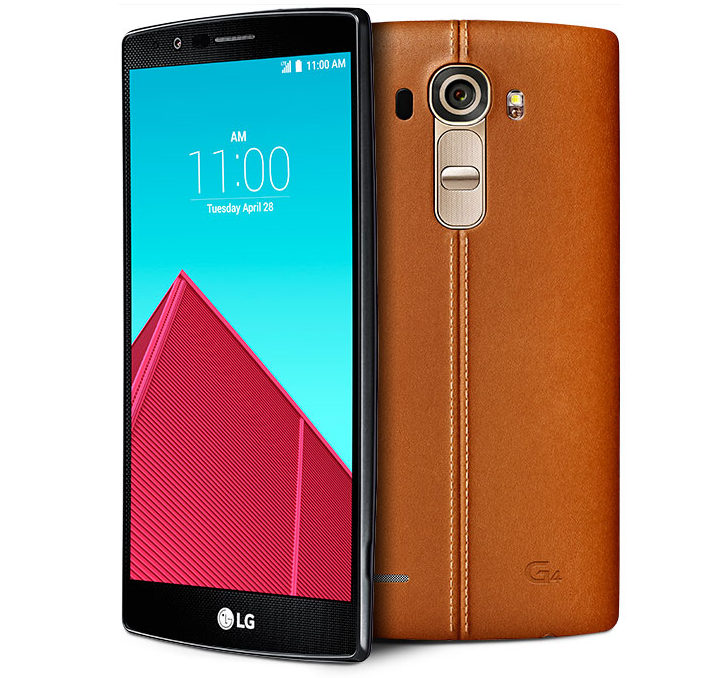 LG G4 was launched in April and got appreciation for its high class performance and specially in camera section. Design of the phone is also impressive due to its leather back. 5.5 inches Quad HD display is brilliant and offers great video and photo experience. It is powered by a  1.8 Ghz Hexa-core Qualcomm MSM8992 Snapdragon 808 processor with 3GB RAM. It is packed with 16 megapixels rear camera with various camera features. It is packed with 8 megapixels front camera. Storage section of the phone is too strong due to its 2TB expandable capability.
Connectivity features of the phone are 4G, 3G, Wi-Fi, Bluetooth, GPS and micro USB. It is packed with 3000 mAh. As a flagship, it also misses many features but I am still putting it number 5 due to its impressive over all performance.
Other great phones launched this year
If I talk about other great impressive phones of the year, Moto X Style, Xperia Z5 (its premium variant), Xperia Z5 Compact, OnePlus 2, Galaxy S6, LG V10 and Huawei Mate S. It was really tough to select best 5 due to very slight difference in specs and performance of these phones.
What are your best 5 phones of the year. Let us know in comments section below.