Now you can delete Viber messages from recipient's phone
It happens sometimes when you mistakenly send a message and think about a way to delete it from the phone of other person. Many people face this kind of embarrassing situation on different instant messaging services. To avoid this kind of embarrassing situation, Viber has pushed a new interesting update which lets you remotely delete a message from the recipient's phone. It does not matter if other person has seen the message or now, you can delete.
This is a kind of interesting this came to a messaging service. Most of the people think of having this feature. We can expect other messaging service to follow the way soon if this feature becomes popular. It could be helpful in cases when you have just sent something wrong or shared a sensitive information which you do not want other person to have in chat history.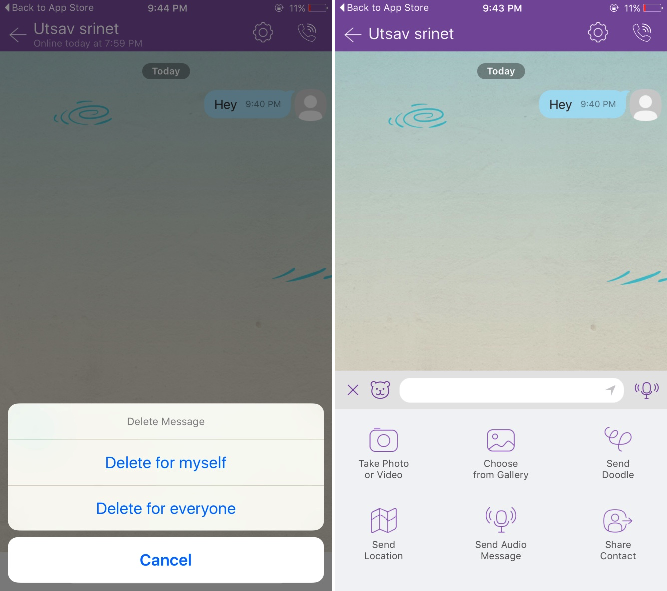 Also Read: Top 5 Free Calling Apps for Android
Along with this new update, Viber has also made it easier to share files via its instant messaging app. You can send documents, presentations, archives and other files in conversations. Just tap the plus icon while typing a message and it will provide your options to send a photo, video, doodle, location, contact, or file.
For iOS 9 users, it also added a interactive notification in which you can reply without opening Viber.
If you never used Viber, you can download it for your iOS or Android device and see how it works.